Interview
In Conversation With: Alexa Rendell, TikTok Producer & Editor for Extreme E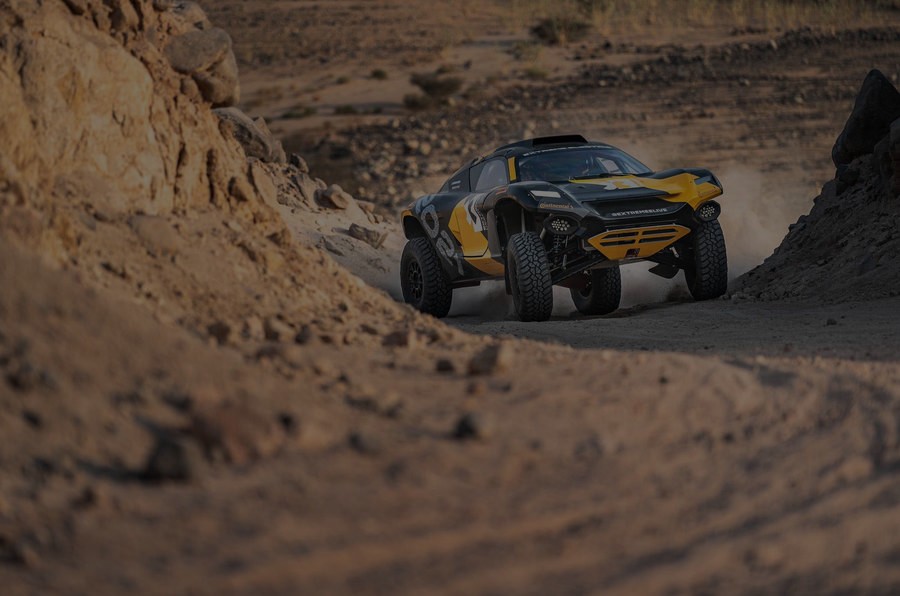 Since 2019 Little Dot Studios has been working with Extreme E to launch their radical racing series that sees electric SUVs competing in extreme environments around the world which have been damaged or affected by climate and environmental issues.
Hey Alexa! Thanks for taking the time to chat today. To kick us off, can you tell us more about the work that you do for Extreme E?
I initially started using TikTok for fun and creating content about motorsport. I've always been interested in motorsport since a young age and I love that there's a community feel around it in the digital content space.
My role at Little Dot Studios combines both of my passions. It typically involves ideation, implementation, and production. I spend a lot of time researching TikTok trends and seeing what other brands are doing well on the platform, not just amongst Extreme E's competitors, but brands like Ryanair who (rather surprisingly!) really have a strong presence on the platform. Inspiration can come from anywhere and looking in unexpected places can help whenever I'm stuck for ideas.
When I have a new idea, I look into how we can take those trends, those concepts, those ideas, and implement them around Extreme E and sustainability related content. Once we have those ideas in place, I handle the production. We aim to make one to two videos a day, so that's generally about 12-14 per week. Depending on the content, these can take between one and five hours each to make.
During race weekends, my priorities change and it's very much about gathering as much content as I can, especially if we have a long gap between two races, even if I know I won't use it at the time.
What's been some of the most challenging aspects of your role?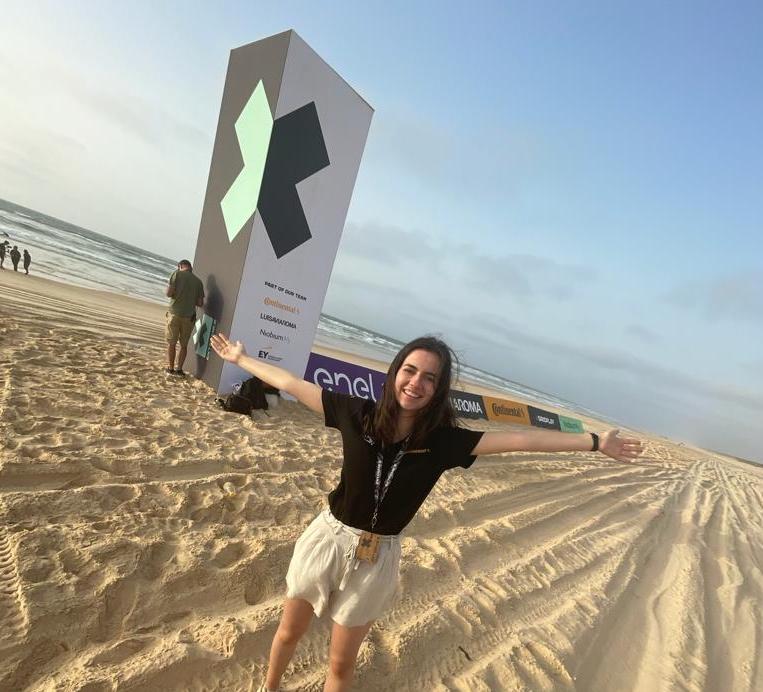 Battling the algorithm. One of the best things about TikTok is that its algorithm gives you as much of a chance as anyone to go viral. If your audience likes the content, it gets shown to more people in their 'For You Page' - a feed dedicated to showing content that's relevant to the user, based on their previous behaviours such as watch times and interactions with other videos and accounts.
But you need to be able to adapt to this and be willing to test and learn. For example, they changed the rules of the platform recently and users can now upload three minute videos, whereas the previous limit was 60 seconds. Now, we're playing around with content to see if it reaches more people when it's closer to this three minute length, or the 20 second mark.
How has the use of TikTok allowed Extreme E to reach more fans?
Overall, Extreme E has over 80 million views on the platform, which is really staggering for such a new brand in what is essentially a passion niche, especially with the first race only being in April 2021. We broadcast a TikTok live every race, which have hit around 300,000 views overall, and tend to drive viewers to other content on the page.
A lot of the content that you create doesn't just go to your followers, but rather the algorithm will push it out to get in front of users who have an interest in topics related to yours, so in Extreme E's case this could be sustainability or motorsport. This presents an opportunity to reach new people.
We've found that more natural and organic content seems to do better. When you're making content with drivers, and capturing silly moments or their natural interactions and reactions, it makes them seem more personable and down to earth, and that can really resonate with audiences and increase fan engagement. Once there's a driver-viewer relationship, audiences will support them and tune into content and it in turn creates a hero element for them.
What's your favourite Extreme E TikTok you've produced so far?
My favourite TikTok is unsurprisingly our best performing. I saw this trend being used by car lovers in the UK community and made a plan to create it prior to even arriving at our race weekend. It was relatively simple and effective just utilising the car and Grand Theft Auto music. The Chip Ganassi car was perfect for it with it's unique front bumper it has - we borrowed a wrench from the team and played around with the camera angles before deciding to use the switch from a standard camera angle to the iphone wide angle.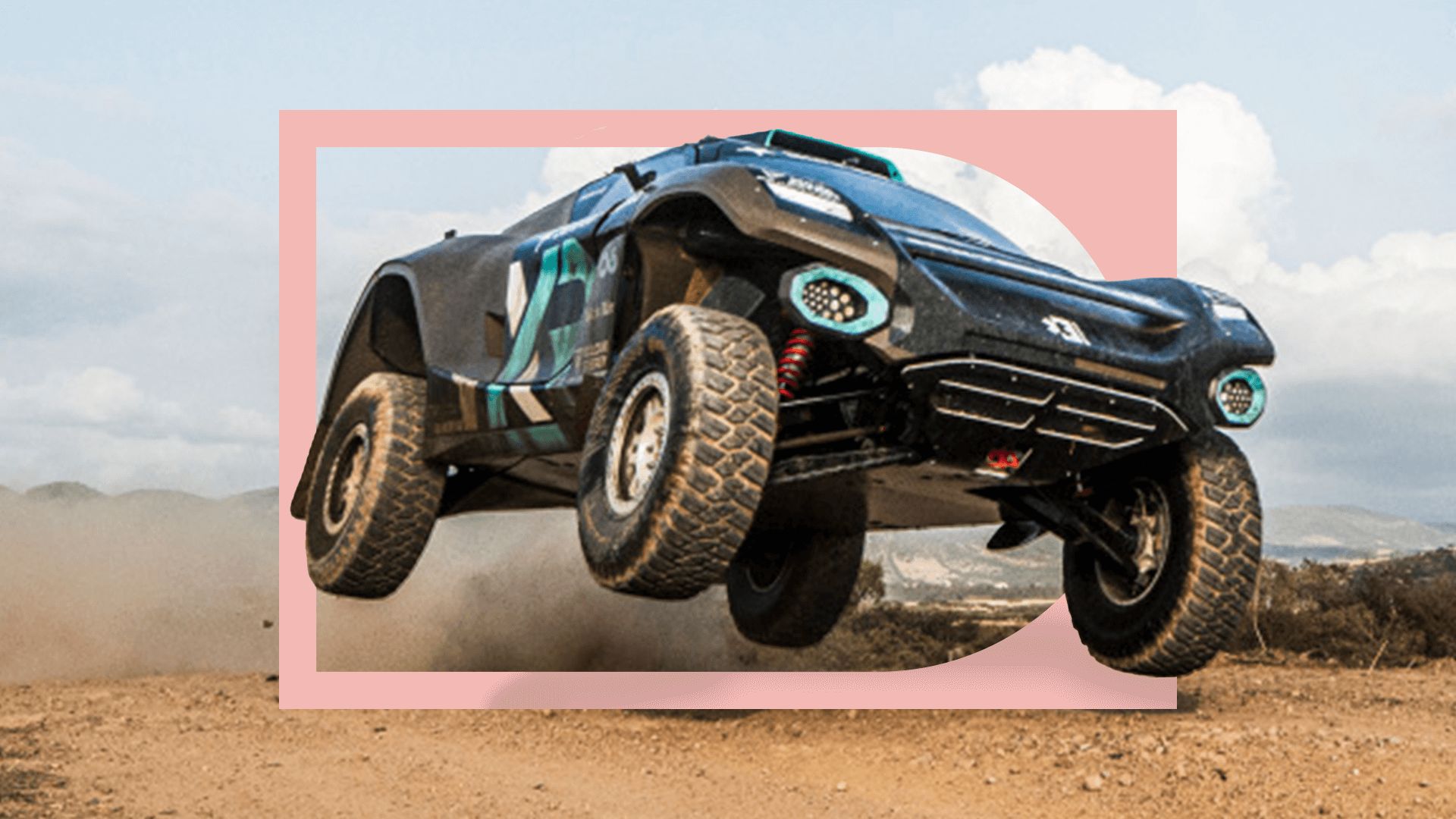 This kind of improvisation and creativity on the fly is one of the most fun parts of my job - I love thinking up these wacky ideas and hoping for the best! We're almost at a million likes on it now.
What can other sports brands learn from Extreme E's success on the platform?
The beauty of the TikTok algorithm is the ability to reach those people who often don't engage with traditional media and show them the cooler/more fun side of your brand that might not be featured on other platforms.
Having someone in your team who really knows the platform, and can be dedicated to it, will make a massive difference. To know what will perform best as a creator, it helps to understand how the average user engages with content. I know that most videos will get maybe under a second to capture my attention or I've already swiped on! Similarly, by having someone who regularly uses the platform, you're going to make life a lot easier when it comes to utilising trending content in a way that fits in with your brand's identity.
But more importantly, it's definitely a platform that sports brands should try if they aren't already doing so, especially as so many brands are making short-form content now whether that be for Instagram Reels or YouTube Shorts. If content has performed well on other platforms, why not reformat it into vertical video, put it on TikTok, and see what happens? If things go well, you can really reap the benefits and grow your brand.
At Little Dot Studios, we manage and produce content for over 25 TikTok channels on behalf of our world-famous partners, engaging with millions of fans across the globe. If you'd like to know more about launching or growing your brand on TikTok, get in touch with our digital experts at hello@littledotstudios.com.