Case Study
Drag Race: Formula E vs Cheetah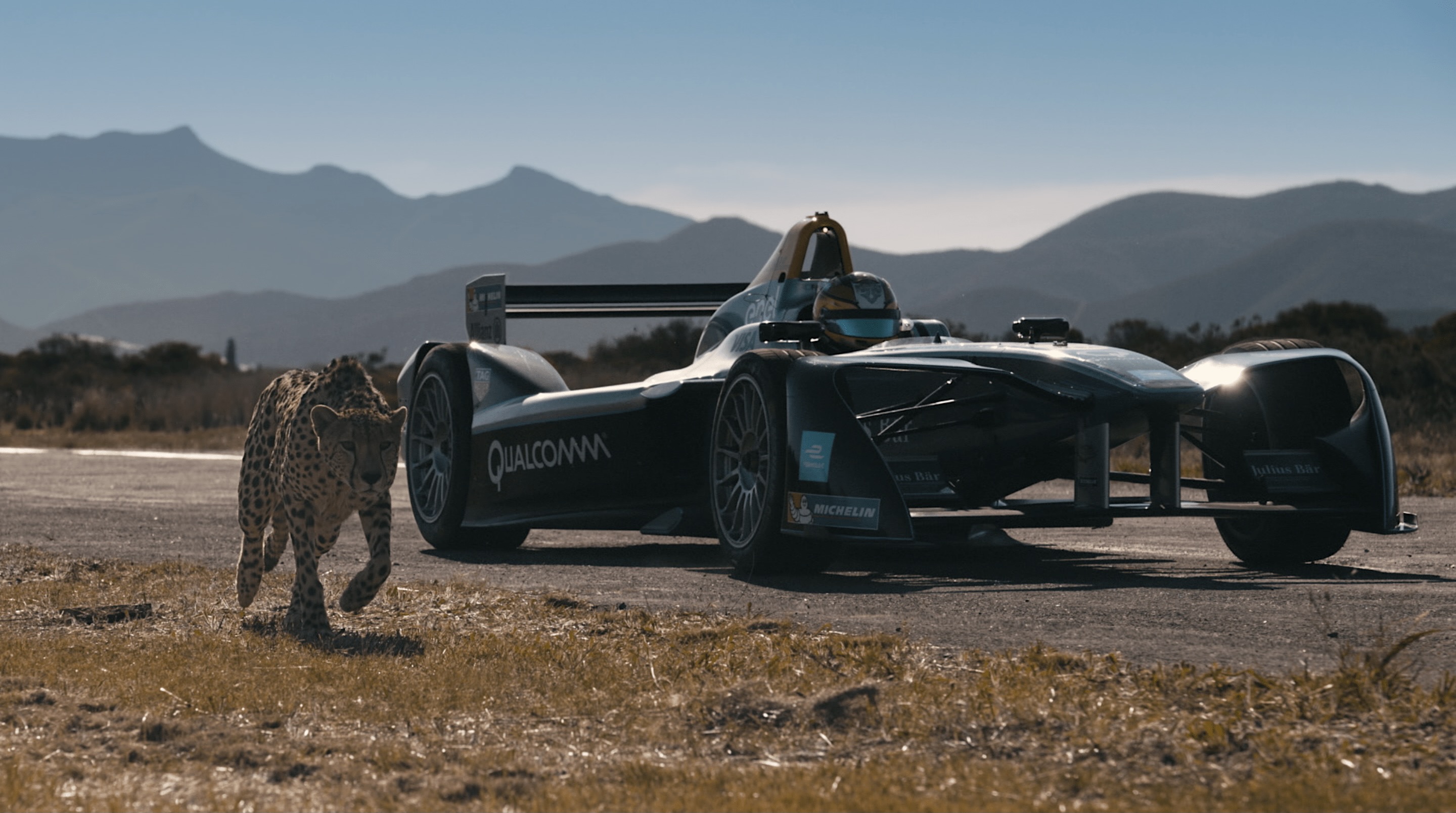 Our brief was to present our long-term client, Formula E with headline-making content ideas with an environmental angle.
Utilising two key facts; that Cheetahs and Formula E cars have the same acceleration speed (of 0-100kph in c. 3 seconds) and that 'drag race' is one of YouTube's most popular searches, we hit upon the idea of creating a one-on-one race between beast and electric vehicle in order to raise awareness of the dangers of climate change, particularly for cheetahs who have been identified by the WWF as one of the 10 world species most susceptible to increases in temperature. We also collaborated with animal welfare partners, including The United Nations Environment Programme, Cheetah Outreach, the Endangered Wildlife Trust and Animal Issues Matter.
The drag race between Cheetah and Formula E car was produced as a 2 minute film which to date has garnered over 25 million views on YouTube. The idea came from an office brainstorm, with Rich Payne, our Executive Editor (History), asking "Why has no one ever done this before?"
To tell the story of how the race was filmed and the current state of the cheetah population along with Formula E's involvement and aspirations to popularise technologies less harmful to our planet, we also produced a 30 minute documentary, also shared on YouTube which currently sits at over 500k views.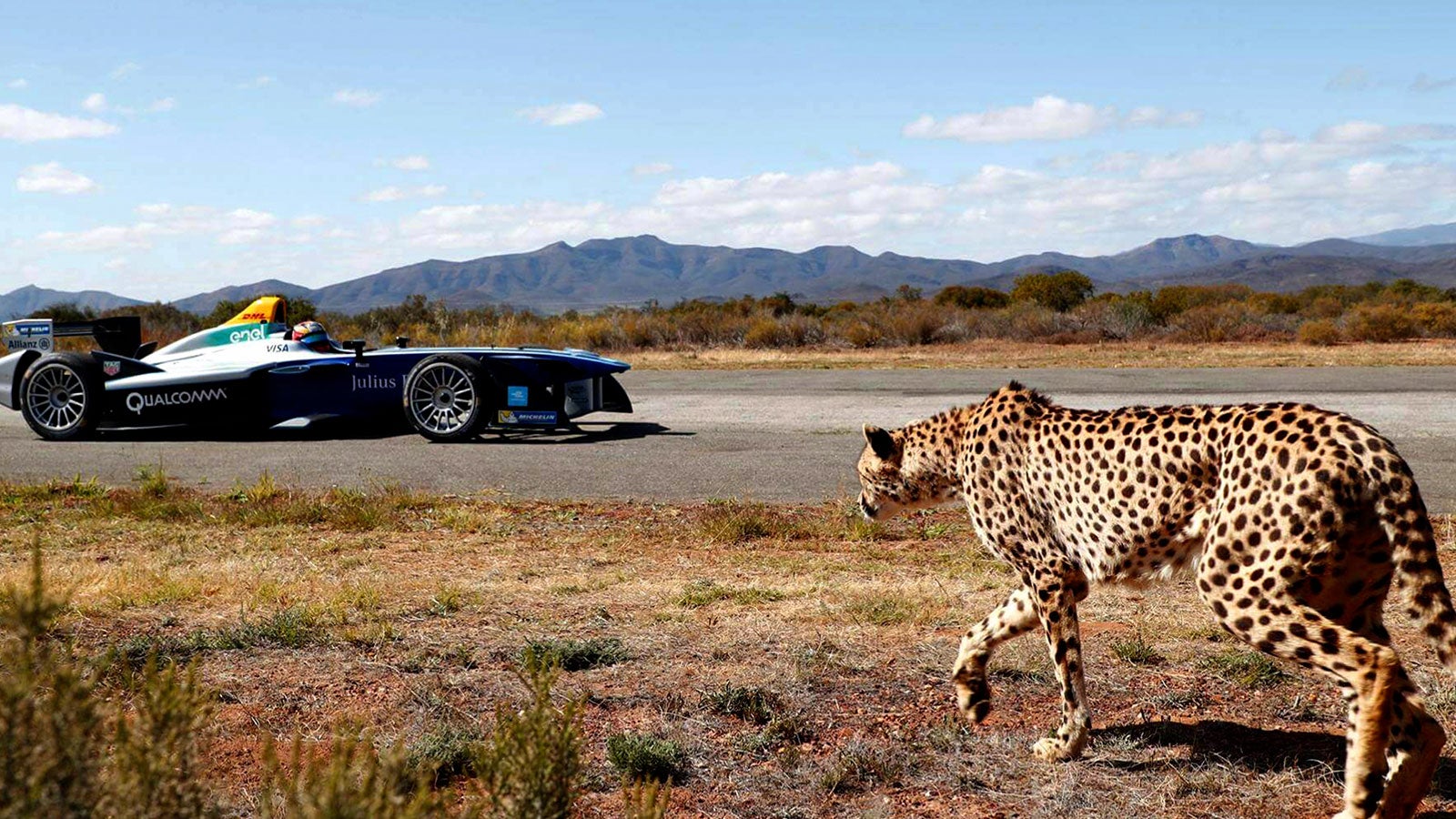 The rewatchability of such a unique piece of content was evident to us, with a longer tail of viewing than the cheetah's own, the video still generates tens of thousands of daily views three years after launch. In addition to this, there was coverage across news outlets and paid media on Facebook in six different languages and a half hour making-of documentary that aired globally, looking in detail at the impact of climate change on the cheetah population.
However the success of Drag Race goes beyond just viewing numbers. Not only was this project carried out with a great, long-term partner of ours, Formula E, it also showed (and still does) the value of our full service offering - from strategy to creative production, to distribution and amplification.
The production process was challenging yet rewarding, consisting of a hands-on shoot in South Africa. However the fantastic production team at Little Dot Studios worked hard to create one of our proudest pieces of work. Including director Robin Mason and DOP David Bird, commissioners Ali Russell and Adam Kemp, and everyone at Formula E. This is why Drag Race: Cheetah vs Formula E is one of Little Dot Studios' most prize pieces of work and one we will forever been proud of.
?autoplay=0&rel=0" frameborder="0" allowfullscreen allow="accelerometer; autoplay; clipboard-write; encrypted-media; gyroscope; picture-in-picture">