Case Study
Seat at the Table: The Impact of Climate Change on Mental Health

We're proud to be working with YouTube Originals on two new episodes of their series Seat At The Table. The episodes focus on the impact of climate change on mental health. We are sharing this terrific pair of films via our flagship YouTube documentary channel Real Stories (5.4 million subscribers) as well as across some of our key social media platforms.
There is a particularly poignant sequence in the first of the two episodes. Presenter Jack Harries is on a mission to discover why 60% of young people around the world suffer from Climate Anxiety. He visits a junior school in Wales, where a young girl shares her feelings with Jack, her friends and their teacher:
"It makes you feel very depressed, like you have a weight that you can't get off your shoulders." One of her classmates adds, "It makes people feel small." Their teacher, Shelley - who seems like one of those inspirational teachers we all remember fondly from school - responds, "But what do we say: lots of smalls…" before her class joins in with the rest of the sentence: "...lots of smalls makes a big."
In a series full of emotional encounters, it's an especially arresting moment. Whereas most of Jack's interviewees are in their teens and twenties, these are junior school children - little kids - talking about how they carry constant and deep-seated fears.
It's also telling, though, because in teacher Shelley's response, there is positivity and hope. It's a key message of Seat At The Table that, if we can address and overcome our sense of despair at climate change, we can take action and, collectively, make change.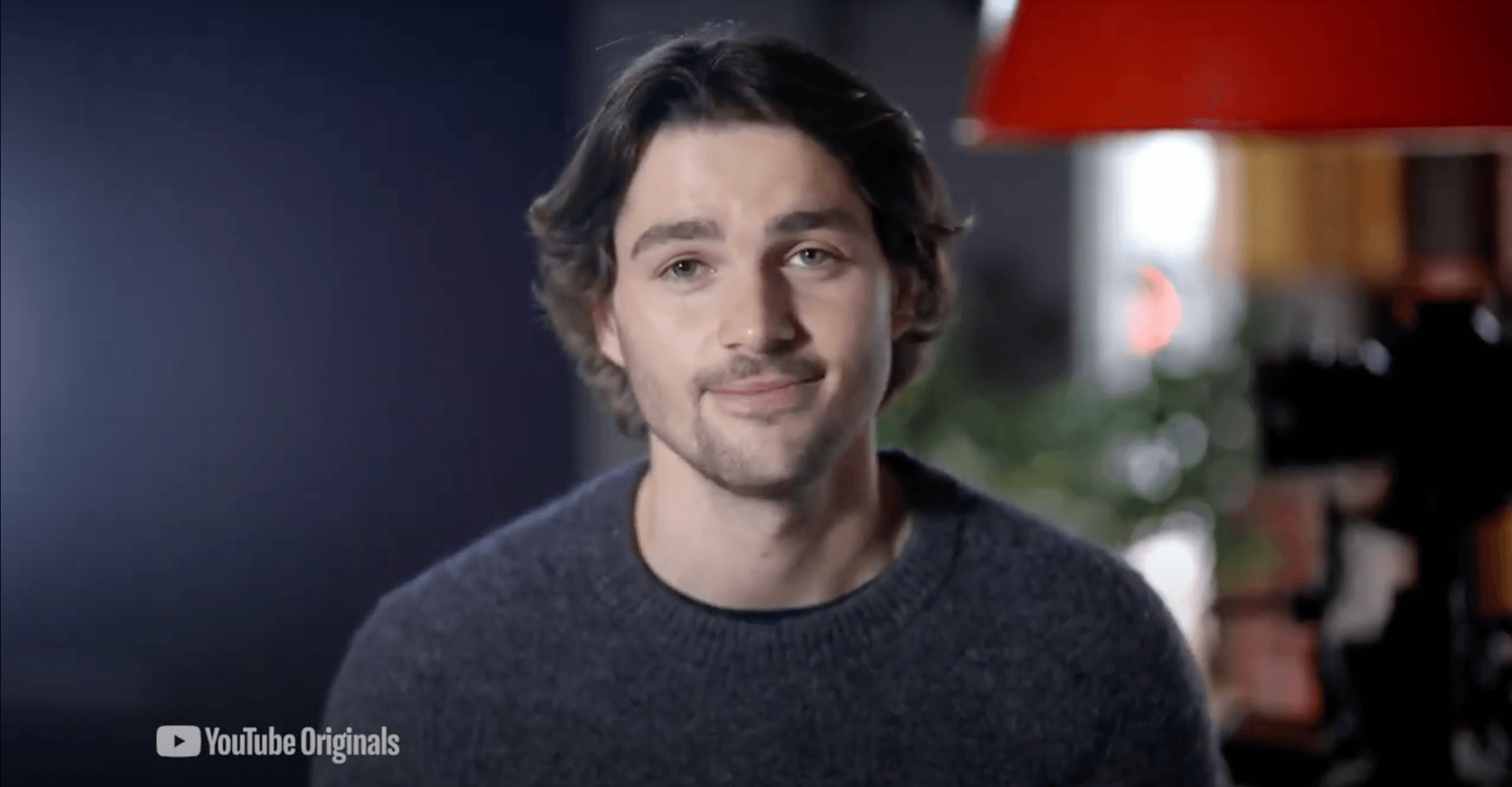 Commissioned by YouTube Originals, Seat At The Table first launched on Jack Harries' own YouTube channel. The first set of films followed Jack on a journey across the UK that culminated in a meeting with President Barack Obama at the COP26 summit in Glasgow. Episodes topped 1 million views.
The series is produced by Silverback Films / Studio Silverback, a fellow All3 Media company. Their incredible output includes Our Planet, a four-year collaboration with Netflix and WWF, and David Attenborough: A Life On Our Planet.
Seat At The Table marks Real Stories' third partnership with YouTube Originals. We previously launched their powerful documentaries Paper Children (Niños de papel), about the challenges faced by undocumented immigrants in the USA, and Trapped, about the inequalities embedded in America's bail system.
Earlier in 2022, we worked with Oscar-winning director Orlando von Einsiedel to bring his first scripted film, Into Dust, to a worldwide audience. It focuses on the growing crisis of water shortages caused by global warming.
The project brings together three different teams at Little Dot: our Network unit, which runs Real Stories on YouTube and across social platforms; our Creative Production Services department, which created the series trailer; and our Media team, who launched a paid-media campaign to promote the series and ensure its messages reachreaches viewers. We're uniquely positioned to offer this mix of platforms and services to clients.
Alongside the two new episodes of Seat At The Table, Real Stories is also hosting a number of shorter films. These form part of a learning pack designed for teachers and students, which was created by YouTube Originals, Jack, and Silverback in conjunction with Force Of Nature, an organisation dedicated to helping young people cope with eco-anxiety.
We hope that the whole project helps Shelley and her students in Wales - along with children and young adults all over the world - cope with climate anxiety and take action to reverse environmental damage.
As a certified carbon neutral company, Little Dot was delighted to work on Seat At The Table with YouTube Originals, Silverback and Jack Harries to tell more important stories about the global impact of climate change.
If you want to learn more about our sustainability vision, our commitment to a greener future and the actions we take as a business to reduce our carbon footprint, be sure to check out our Sustainability Page.
The first new episode of Seat At The Table launches on Real Stories on Thursday, May 12th at 6pm BST with the second episode to follow on Thursday, May 19th, also at 6pm BST.