Every year on the 10th of October, the World Health Organisation recognises World Mental Health Day. The overall objective of the day is to raise awareness of mental health issues around the world and to mobilise efforts in support of mental health. The day provides an opportunity for all of us to talk about mental health issues and what more needs to be done to make mental health care a reality for people worldwide.
At Little Dot Studios, we strive to put the mental (and physical) health and wellbeing of our employees at the heart of what we do. We know that our people are our most important asset, and taking care of our people is not only good business, it's vital practice - especially in the chaotic, post-Covid world we currently find ourselves in. Knowing that reducing stigma and inviting open conversation is key to supporting mental health awareness, we invited our employees to share their experiences and insights with us - be it challenges and struggles, or tips and techniques they use to try and maintain it.
Below you will find a selection of personal stories, insights and coping mechanisms from our team - as well as resources, app and book recommendations, and helplines.
*In light of the personal nature of many of these, and after discussing it with our interviewees, we have opted to keep these anonymous. Please note these stories do not constitute professional advice.*
Story 1:
"Just like our physical health, one of the best things to do for your mental health is rest. This can be physical rest, - like taking a nap; mental rest- like watching tv; or emotional rest - like talking with your friends. Rest is necessary and productive for a happy healthy life.
Appreciate that first sip of warm coffee and feel it warm your soul. Appreciate your friend's smiles as they laugh at a joke and you can see the love radiating off from them. Appreciate the sky and the endless room it offers you to grow and have a moment of freedom. That is what will get you through the darkest times, the smallest flickers of joy."
Story 2:
"I have Anxiety and Depression which often leaves me burnt out and overwhelmed. I have found that journalling, therapy, meditation, setting boundaries and being honest when I'm struggling helps me thrive again. I also recommend the book: Big Feelings by Liz Fosslien & Mollie West Duffy for an easily digestible and very hands-on guide to navigating strong feelings.
I have found that LDS is the most supportive workplace for mental health that I've worked in by a big margin! I have worked with the People team and my line manager to find ways to help prevent burn out and to keep my mental health in check. I have also found contacting the LDS Mental Health first aiders to be very helpful."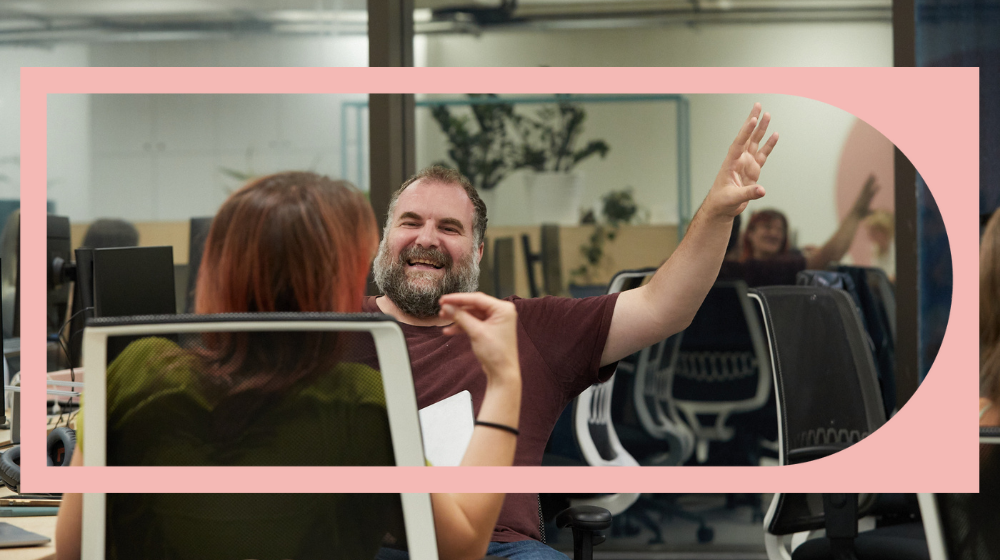 Story 3:
"One of the first things that helps me maintain good mental health is taking my medication! (I use an app to stay on top of it) It's the best active step I ever took in my mental health journey. As well as these, I have been practising being more open about my experiences and, where I feel I can, being direct, open and honest, encouraging other people to have those discussions as well.
I have learned to start embracing things about myself that I used to think made me boring or weird - such as lots of alone time, preferring only one on one social settings, not having an active social life - over the years I have reframed this in my mind that I find a lot of joy and fulfilment within my creative hobbies that other people find from socialising and that's OK, neither is wrong; and I'm happier having one or two fulfilling friendships than maintaining many friendships.
I also always try to keep perspective where I can; I try to do this by journaling (it really does help) especially around gratitude and positive things happening for me - and trying to prioritise feeling good even if at first it feels silly, flippant or unhelpful. In time it becomes more natural.
It is about understanding that some things are out of my control - like my past, my childhood, my genetics, things happening in the world - but many things are in my control. And focusing on the things that are largely in my control such as my diet, my environment, my routines, who I associate with and what thoughts I focus on. For example, if I find myself in a spiral of anxious thoughts, I try to say to myself, "Can I do anything about this right now? If yes - what is that and should I do it? If no - how can I make myself feel better/calm down until I can do something about it/accept the situation"
And finally, reading about different kinds of psychological research and areas of study has also really helped me - I really resonate with the psychodynamic approach and so understanding concepts such as the inner child, dream analysis, shadow work or archetypes has helped me on a deeper level than simply thinking about how I feel or my behaviour which I always found too surface level. I love reading books by Jungian Analysts or psychotherapists - particularly the work of Dr Clarissa Pinkola Estes or Irvin D Yalom. It helps me re-frame my experiences on a deeper level and also get the most out of therapeutic settings."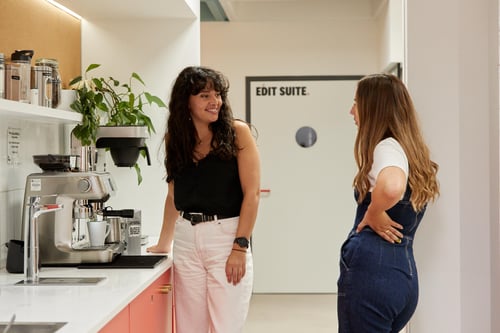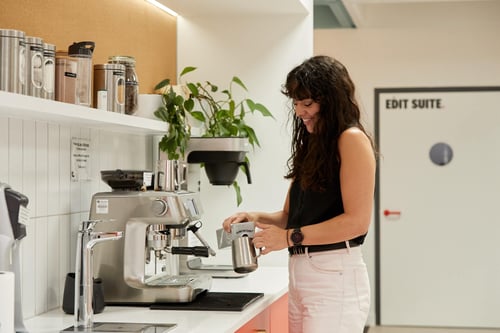 Story 4:
"Over the last few years I have seen quite a lot of personal change in my life that has often led to me feeling quite unsettled. During this time I have learnt that being open and honest with myself but also those around me, and not being afraid to tell people that sometimes I don't feel great, is very important. I used to bottle it up and end up becoming very introverted until it all came out in a sort of mental health explosion which wasn't a healthy cycle.
I am fortunate to have a really great support network around me, and they have helped me learn that sometimes simply unpacking my ridiculously busy mind is exactly what I need.
The biggest thing I love about working at LDS is how supportive everyone is. I have been here just under a year and from day one I have felt empowered to manage my own workload alongside other priorities in my life, and they place a huge amount of trust in me which some previous employers have not. Having this flexibility actually drives me to work harder and progress as I want to play my part to the team who are supporting me so well."
Story 5:
"My experience with mental health began back in 2012 shortly after losing my father, I was 14 going on 15 and still being a student in secondary school I found it very hard to deal with the emotions I was feeling, this went on for a couple of years, it wasn't until in the middle of my 2nd year at college that I knew I needed to get some form of help.
To help me combat my struggles I relied on football which has played a massive part in my life since I was little, whether that be playing or watching. Alongside football I became very interested in Media Production, this was another outlet for me to be able to express myself as an individual and has ultimately turned into my career, which is just a bonus.
The best advice I can give is taking that first step to seek help which is the hardest, but once that barrier has been cleared for me things became a lot more manageable and slowly but surely I started to see improvements and still do.
"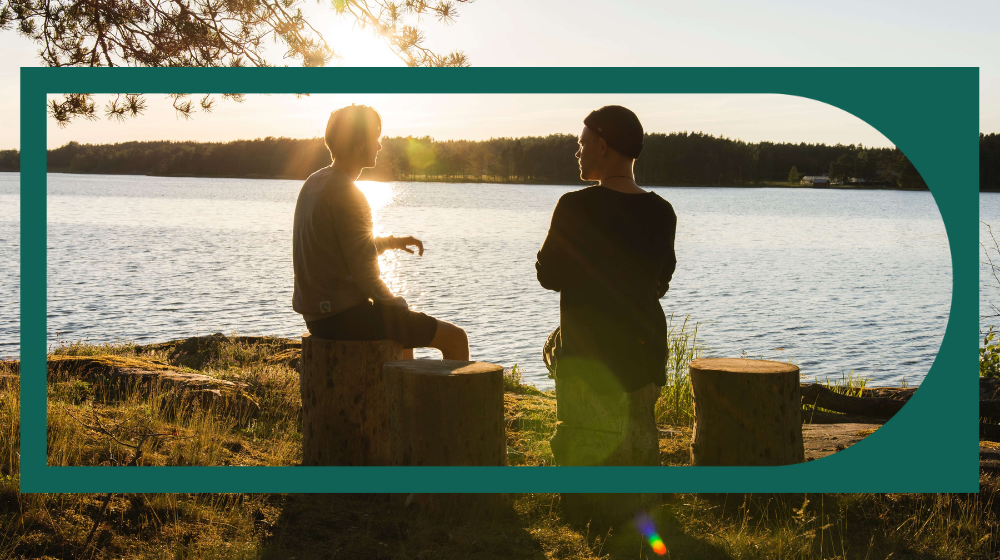 Story 6:
"I have had an ongoing journey with loss and mental health, which has meant that I have had to work hard to understand my internal landscape and find the things that help me every day.
For me personally, one of the biggest learnings has been that every little thing slowly adds up - and as frustrating as it can be some days, there is no magic spell to whisk away the pain and trauma. Being consistent with the coping mechanisms that help me (plus therapy) is what makes the biggest difference for me. These include; yoga, morning walks and spending time in nature; journaling and having enough alone time; therapy and being open about my experiences and bad days; CBD and other medications or supplements that I find helpful; and, if possible, finding people who can relate to my experiences to talk to. I've lost both my parents, so it's just my brother and I, and this can be really isolating - so connecting with others who have lost parents has really helped.
Personally, I also make an effort to create space for myself on the days that are too hard, I think it's important to know that it's genuinely okay not to be okay, and to need a day to just feel it every now and then. I've also communicated this to friends - that sometimes I don't need an overly positive response trying to cheer me up, just someone saying 'I'm sorry, I know it sucks and today is hard' can make a big difference.
Having a workplace that truly supports you in all of this is invaluable. I know that if it's a tough day, I have the space to take what I need - and I see this in action all across the business. I believe LDS wants to reduce stigma and prioritise mental wellbeing, and that is amazing to see and experience, as that hasn't been the case everywhere I have worked!"
We would like to openly thank everyone who came forward to share their experiences with us, as we know it is not always easy to speak so openly about mental health.
We try our hardest to create a culture where our employees feel comfortable enough to address their thoughts and feelings with those around them, and we hope that is reflected in the everyday working environment we provide. However we know there is much more to be done to break the stigma and it's something we continue to work on.
If you want to find out more about World Mental Health Day, make sure you visit the official Mental Health Foundation Website where there are a number of resources and case studies available for free. If you would like to find out more about our working culture, commitment to DEI and other policies, visit our Diversity, Equity and Inclusion page.
Resources and Helplines
As well as the insights shared from our team, we wanted to capture other apps and resources that our team and others find useful - we hope you might as well.
Apps:
Headspace
Free 10 pack meditations to start then £9.99 a month or £74.99 a year
Calm
A free seven day course of guided meditation or £7.99 per month for full access.
Moodfit
Free basic, with a premium offering available.
Smiling Mind
Clear, easy to use and completely free.
https://www.smilingmind.com.au/
Resources / books recommended by our team:
Big Feelings; by Liz Fosslien & Mollie West Duffy
Maybe You Should Talk to Someone; by Lori Gottlieb
The Body Keeps the Score: Brain, Mind, and Body in the Healing of Trauma; by Bessel van der Kolk
Unf#ck Your Brain; Dr. Faith Harper
It Didn't Start With You; Mark Wolyn
Nobody's Normal; Roy Richard Grinker
All of the above books can be found on Bookshop.org, who are on a mission to financially support local, independent bookshops.
Helplines:
If today or any day feels too much, please reach out for help - the below lines we sourced from the NHS website.
Unless otherwise stated these are open 24 hours a day, 7 a week.
Samaritans – for everyone:
Call 116 123
Email jo@samaritans.org
SOS Silence of Suicide – for everyone
Call 0300 1020 505 – 4pm to midnight every day
Email support@sossilenceofsuicide.org
Campaign Against Living Miserably (CALM) – for everyone
Call 0800 58 58 58 – 5pm to midnight every day
Visit the webchat page
Papyrus – for people under 35
Call 0800 068 41 41 – 9am to midnight every day
Text 07860 039967
Email pat@papyrus-uk.org
Childline – for children and young people under 19
Call 0800 1111 – the number will not show up on your phone bill
Message a text line:
If you do not want to talk to someone over the phone, these text lines are open 24 hours a day, every day.
Shout Crisis Text Line – for everyone
Text "SHOUT" to 85258
YoungMinds Crisis Messenger – for people under 19
Text "YM" to 85258