Thought Leadership
Transforming Brands into Broadcasters: Key Learnings from our Event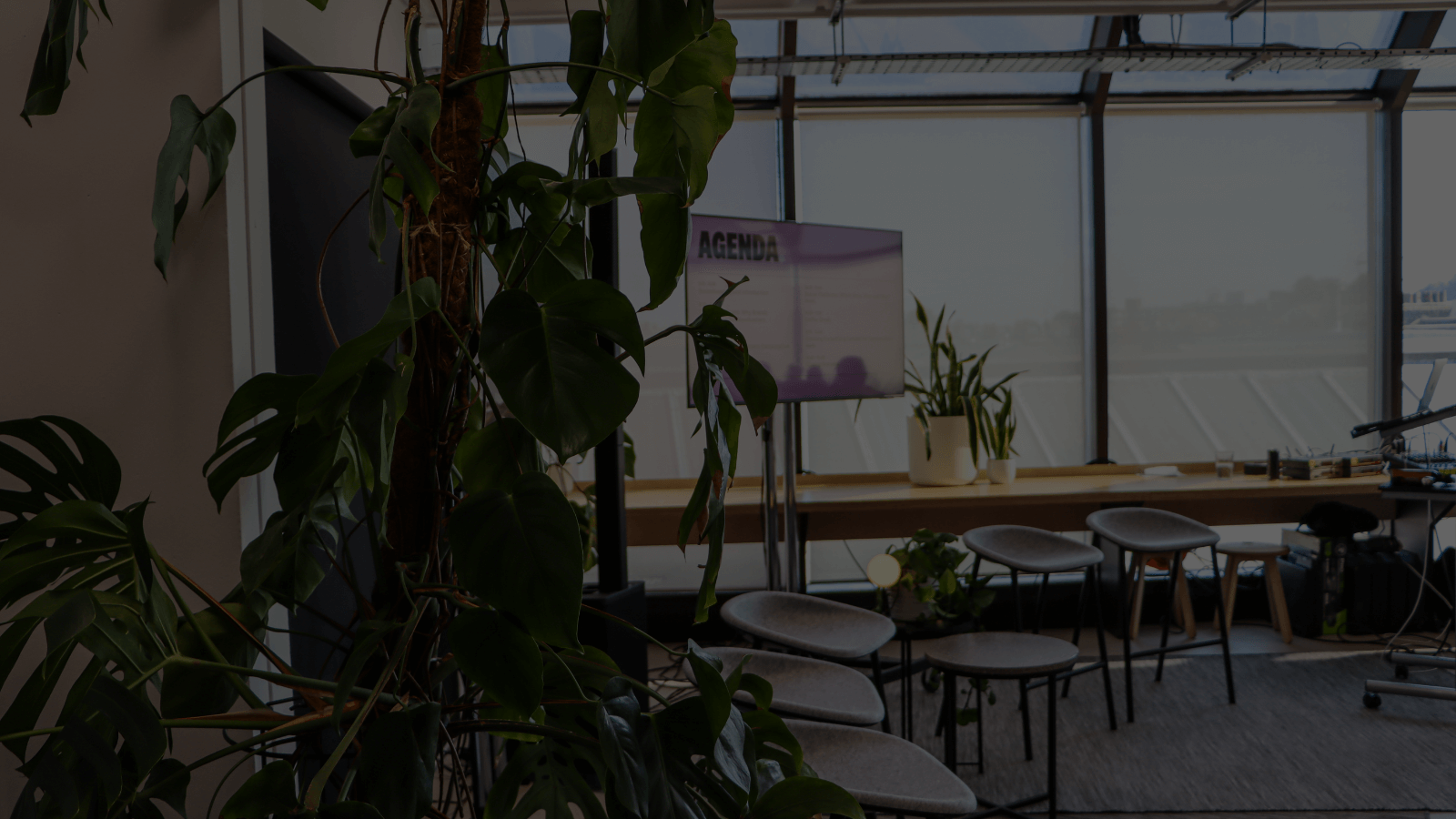 In June 2022 some our partners and our Consumer Brand Team held a series of talks themed around "How to gain and engage with the right audiences on social media by thinking like a brand but acting like a broadcaster," a principle on which our core values are based.
One of the most common challenges for brands in modern day digital marketing is the need to constantly amend and update their digital content strategies to keep up with the ever changing media landscape, which continually offers new functionalities and new ways of engaging with consumers. Assigning resources and budget can be a very difficult task and often stressful when strategies and campaigns don't always go as planned.
Here at Little Dot Studios we take pride in our large team of digital experts and content superfans, and their ability to help these modern brands discover their full digital potential on social media and drive their social strategy.
This article will cover 8 key takeaways from our Consumer Brand event which all brands should consider when looking to be reactive in the digital world. Using real life examples from our panel of guest speakers which included Fashion Psychologist and Author, Shakaila Forbes-Bell, TikTok's Head of Partnership Solutions, Lucy Banks, Social & Digital Director for Warner Bros Discovery, Kirsty Sloan, AVOD Business Development Director/Exec Producer at NBCUniversal Media, Matthew Snead, Global Content Manager for Dove at Unilever, Debra Oludare, Brand Director at Depop, Steve Dool.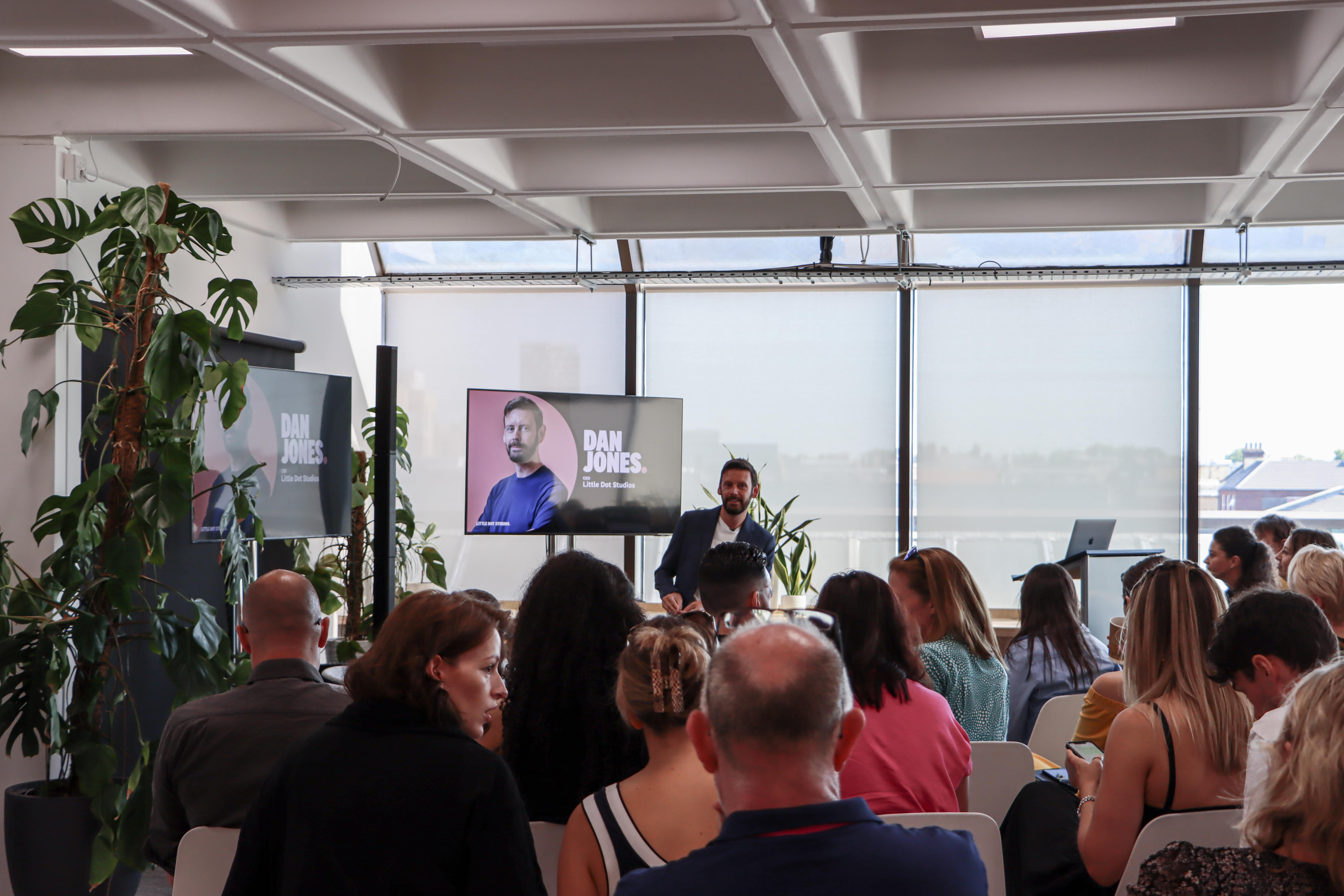 KEY TAKEAWAYS (1-4)
01
Know Your Audiences
Brands should always consider three key audience categories.
Have - who are your existing fan base, and how are you going to retain them? Want - how do you plan on growing your existing audience, and what audiences do you think you need to acquire? Need - the audience that is imperative to future-proofing your business.
02
THE POWER OF THE THUMB
The average consumer is exposed to 10-15k marketing messages per day, which makes it seem almost impossible to stand out as a brand in such a hugely saturated space. The chance of simply being scrolled past is a big one, meaning brands need to produce content which connects with their audience. Entertain, educate, inspire and engage - don't be an interruption to someone's viewing experience, be a part of it.
03
OWNING YOUR AUDIENCE (NOT RENTING THEM)
It is important to invest in growing an organic audience, despite it being time consuming, as it is the only way you can create a genuinely engaged and loyal following base. Paid media can give you short term gains but decrease long term brand equity. Both paid and organic are valuable channels but need to be used in a balanced way.
04
NOT ALL MARKETING IS THE SAME
Make sure your content says something worth listening to and is not just trying to sell a product or service. Brands need to focus on fulfilling the needs of a consumer, as well as when, how and where their content will be placed. E.g. Does my audience want to use my content as an escape? Are they wanting to relax or simply kill time during a short break?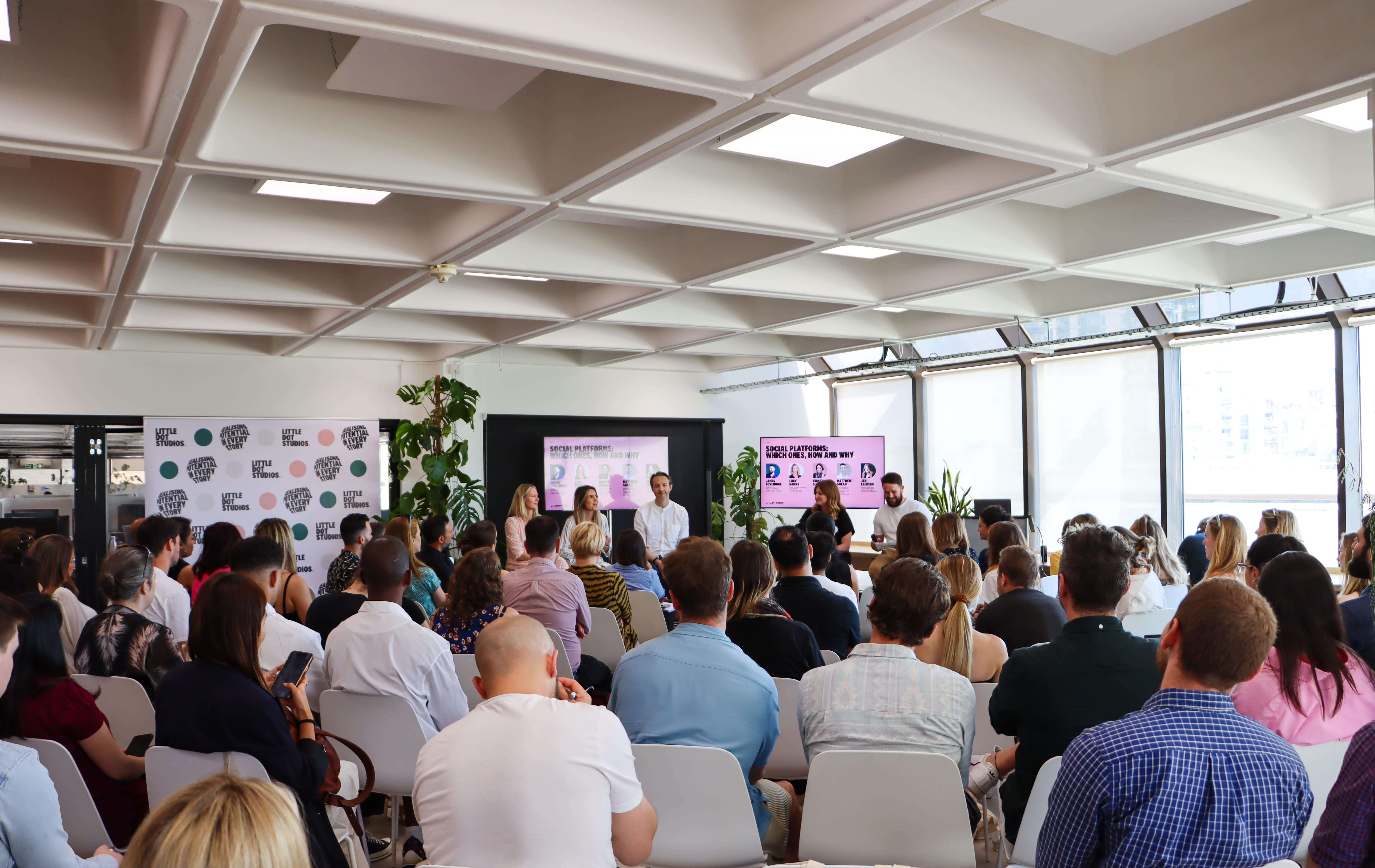 KEY TAKEAWAYS (5-8)
01
NOT ALL PLATFORMS ARE THE SAME
It is dangerous to make the assumption that one piece of content can be replicated across all social media platforms and be successful. Each social media platform is very different, and often sees different content perform well for its audiences due to their different needs and habits. For example TikTok has driven a huge rise in the popularity of short-form vertical video, contrastingly, YouTube houses a vast array of different users with different needs, both short and long-form. Treat each platform individually and plan your content accordingly.
02
ATTENTION FATIGUE
To gain cut through in an over cluttered market, brands need to ensure their content abides by the new ideals of social media: Ideal self-congruence, sensory experiences - studies show that videos are processed by the human brain 60,000x faster than text, therefore are more effective at eliciting emotion. Exclusive inclusivity and a focus on ESG. 66% of people believe brands shouldn't be on the fence about current affairs. It is important to make it clear what you stand for and be prepared to stand by it when needed.
03
HUMANISE YOUR CONTENT
Consumers want to feel safe and not look too far ahead in a hugely uncertain world. It is important to make your content flexible, be able to change to suit current trends, affairs and needs. In doing this it keeps your content up to date in the consumer eye. One way of enabling this is to give your consumers control. Produce content for communities then allow these communities to voice their opinions on what they think they need from you as a brand. Thus using your social channels in a social way and not just to produce robotic, systemic posts.
04
CREATE CONTENT LIKE NO ONE'S WATCHING
Be yourself and create content that reflects this. It is important to stay utterly true to your brand. This can be achieved by running your social media like a superfan who lives for everything you stand for as a brand, someone who is as much a fan of your brand as an employee. Additionally, you should allow your communities to be an extension of your brand, by allowing them to express themselves on your content and spread your brand's messages. Instead of trying to dictate the conversation your audience is having, allow them to guide it and go with the flow.
These eight core principles are but a surface level interpretation of how modern day consumer brands can create amazing content that resonates with digital audiences, and the implementation of these different strategies is always going to be easier said than done. We understand that it takes knowledge, experience and teamwork to implement a successful brand strategy and thanks to the insight of our fantastic speakers, as well as our talented team of content superfans, we help brands unlock their digital potential every day.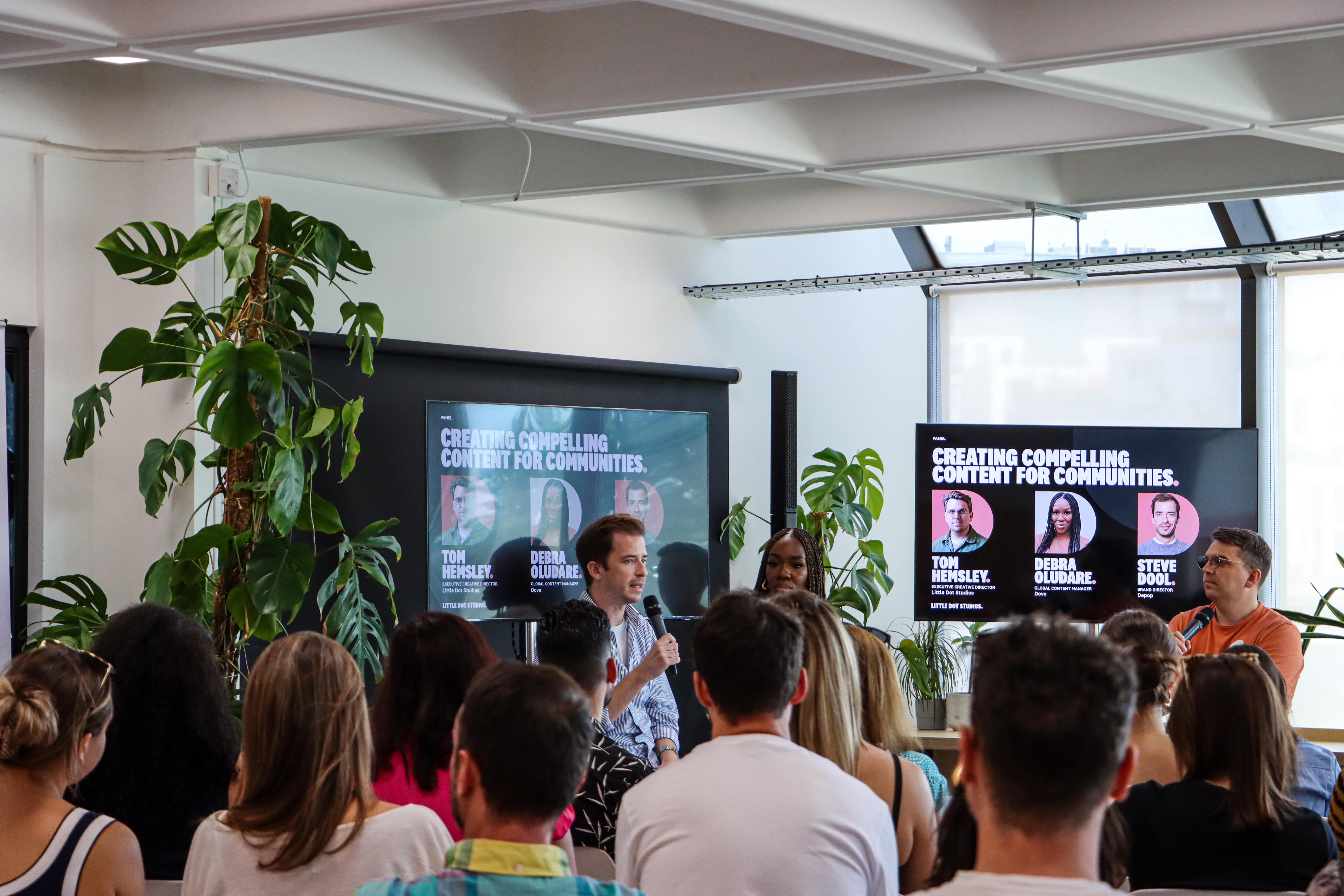 Want to learn more about Transforming Brands into Broadcasters? Be sure to visit the official event landing page.
Why not find out what else we've been up to at Little Dot Studios HQ?? Our News and Views page has plenty of case studies, company news updates, interviews and thought leadership pieces for you to check out to continue to find out more about what we do and how we can help brands reach their full digital potential.