History Hit, the SVOD and content platform founded by historian Dan Snow and acquired by award-winning digital content agency and media network Little Dot Studios, has announced the Historic Photographer of the Year competition is now open for entries.
Set to be the UK's biggest history photography competition, History Hit is calling on photographers to explore and capture the very best historic sites that the world has to offer. Whether it's a ruined mediaeval fortress, a secluded religious sanctuary or an Iron Age earthwork, areas of historic significance are among the most stunning and provocative places to photograph on Earth.
The competition has two categories: 'Historic England' and 'World History'. The Historic England category, run in partnership with Historic England, celebrates the best of England's heritage. Whilst the World History category recognises photographs of sites around the world.
Photographers can enter their work until 18:00 BST 16th October 2022, via the History Hit website, with winners being announced on the 24th November. All entries will be judged by a panel of five judges, including TV historian Dan Snow, and will be based on their originality, composition and technical proficiency alongside the story behind the image and its historical impact. With the overall winner having their work showcased on the official competition website and receiving a cash prize of £250, category winners stand to win a cash prize of £50. Additionally, the Historic England category winner will also receive up to £100 worth of books selected from the Historic England imprint.
Dan Snow, creative director at History Hit, said, "Getting up painfully early and taking shots of beautiful historic sites is my hobby. Sometimes still images capture the essence of a place in a way that no other format can. Judging Historic Photographer of the Year has been one of my favourite tasks over the past two years. The creativity, talent and geographical spread of the photographers is jaw dropping. I have dashed off to visit several sites which I have learned about through the competition."
Claudia Kenyatta, director of regions at Historic England, added, "These awards celebrate the most fascinating and stunning historic places in the world and inspire other budding photographers to get involved. I'm delighted to be a judge once again. I'm really looking forward to seeing the array of images in the Historic England category, that capture people's imagination and best describe England's history, who we are and the achievements that have been made over the centuries."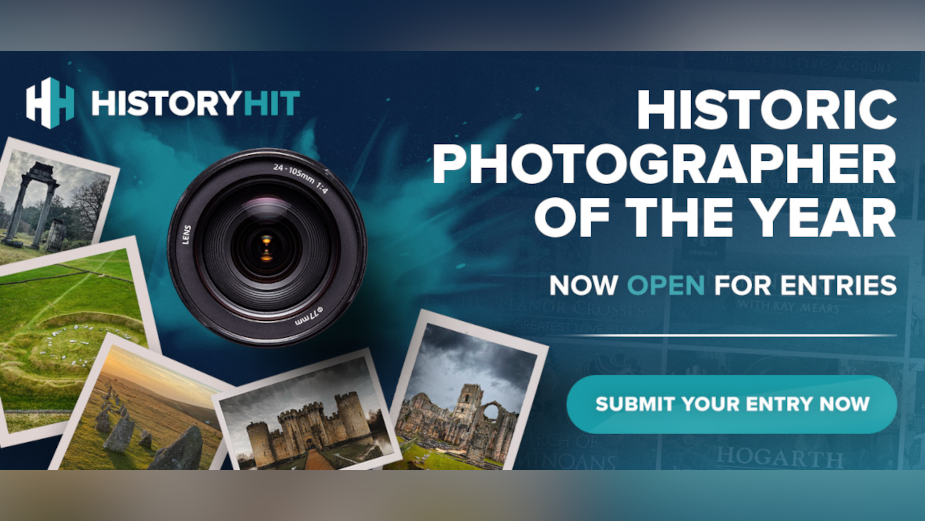 This press release was originally written for
Little Black Book
. A link to the original article can be found
here
.