Interview
In Conversation: Klaudia Adrych. Sustainable Side Hustles

At Little Dot Studios, we're proud of our creative and innovative team! But we don't just recognise the amazing work within our Agency and Network - we also champion and support our people's passions outside of that.
Klaudia Adrych works within our consumer brand division as Commercial Insight Manager, but when she's not analysing our clients' social channels, selecting the best platforms for them, or proposing content pillars, she's running FrigginWell - a wellness, zero-waste business.
Hi Klaudia! Thanks for taking the time to tell us all about FrigginWell! Tell us more about what your company does and the products you sell.
FrigginWell takes mindfulness into a modern space. I'm trying to provide a solution to wellness that's time and resources efficient. The main product I have is a shower set which transforms your daily shower into a mindfulness practice, that's zero-waste and can easily be adjusted to everyone's lifestyle.
The mindfulness techniques are written specifically for FrigginWell, and they involve the products you find in a box. Showers can often be a place where we cry or overthink so the mindfulness practices really aim to make you present in the shower, create a positive daily habit, and connect our body in mind. They're also designed to be completed in four minutes, encouraging short showers and water saving solutions.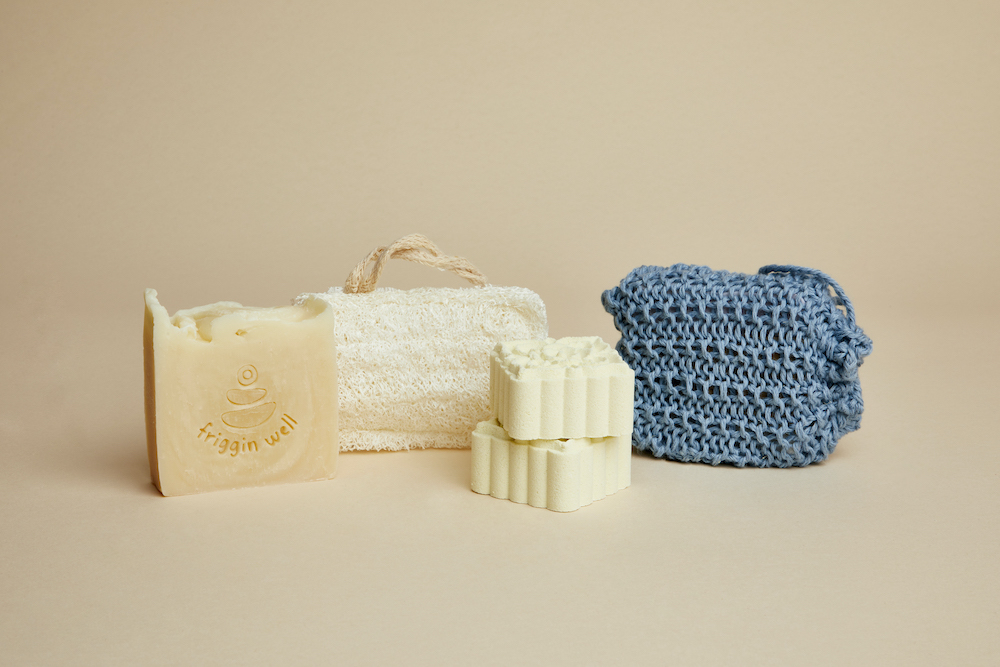 That sounds great! What are your products made from and what makes them zero waste?
Everything in the box disappears within three months due to the fully compostable nature of the products! The only thing that's not compostable within three months is the box itself, but it's the exact size of a yoga block, so you can actually use it for exercising.
Another product is our aromatherapy cubes, which create an aromatherapy chamber in your shower, designed to boost your mood and relax your mind. But when they dissolve, you can actually use them for cleaning your shower because they are a very good natural cleaning solution.
I always try to come up with creative ideas that allow our customers to turn our products or packaging into something else. I truly believe that when you're trying to solve one problem with your business, you can't add to the other problems that exist.
All of the products are also vegan and safe for aquatic life.
What's your favourite product?
Our Hamstie! Basically, it's a vegan soap pouch that's named that way because when you put your FrigginWell soap in there, it looks like the cheeks of a hamster! It's a really easy replacement for shower gel as you put your bar of soap into the pouch which acts like a normal sponge. It's such a lovely feeling on your skin, and gives me peace of mind knowing that no toxins are going into the shower or on your skin.
When did you launch FrigginWell? Was the brand born in lockdown?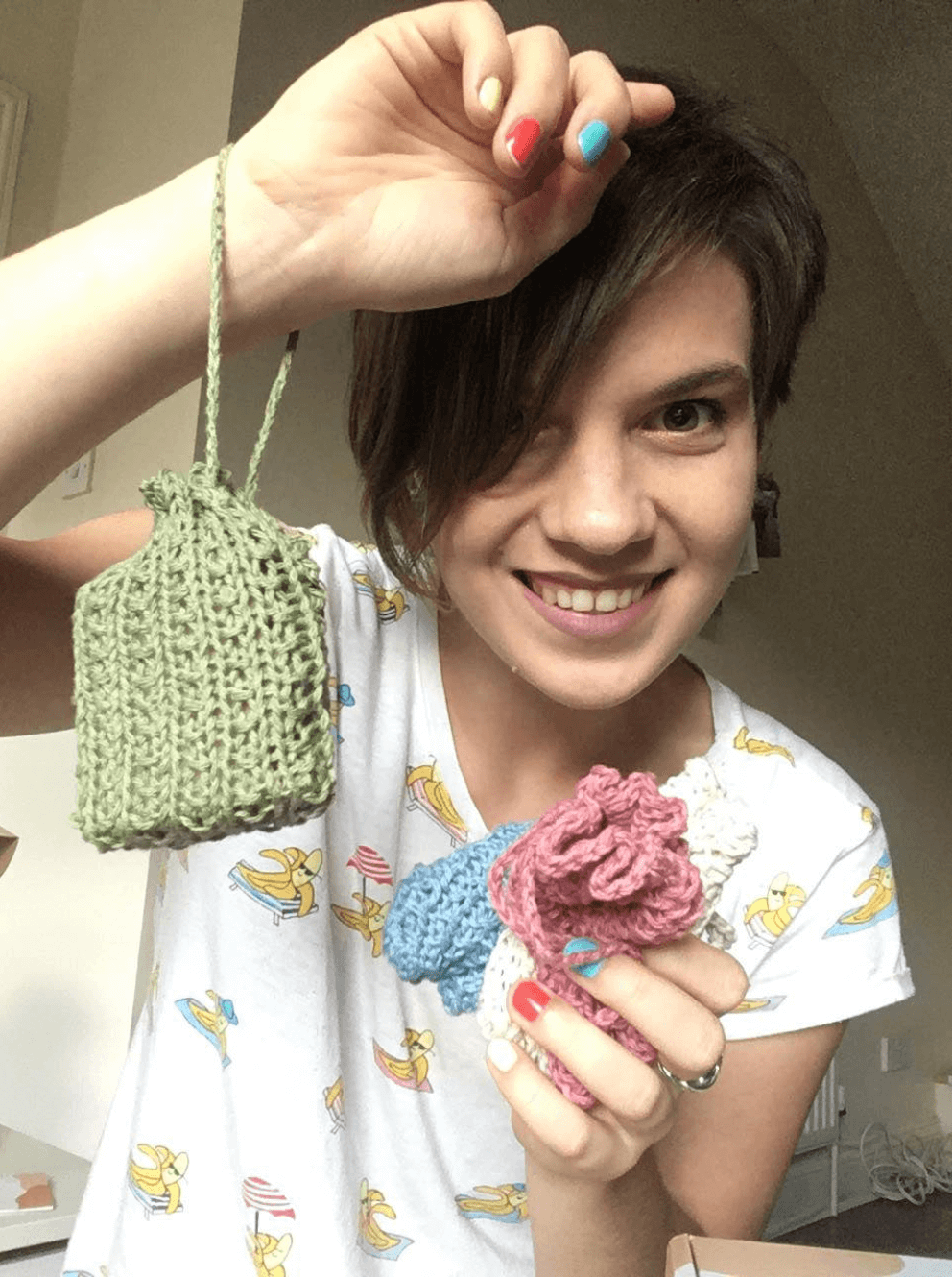 The launch of the business was August 2020, but I've been developing this idea for over a year beforehand, as I really wanted to take the time to make sure everything I use and the entire process is truly zero waste. Every product is made in the UK, with British ingredients, in premises that use renewable energy only. Everyone who's involved in FrigginWell is also paid fairly - at least £15 per hour.
It sounds like you've put a lot of time and effort into developing a truly sustainable business. What made you decide to start FrigginWell in the first place?
I live a zero waste lifestyle myself, so it's something that wasn't that difficult to adjust to in a business sense. However, it required a lot of searching for the solutions that would be business friendly, like finding British manufacturers and making sure they live by the same ethical rules as I do.
As I mentioned before, it was really important to me to solve one problem, which was that self-care tends to be time consuming, and can be wasteful as well, without contributing to the already existing issues like climate change and diversity.
For me, I see diversity as a huge part of sustainability. Gender inequality is huge, and racial inequality is even bigger, so when developing products and running ads, I always make sure that I target all people equally. This brings 'less' results in terms of metrics and KPIs, but we need to change the narrative and perspective that wellness is only for white, middle-aged women.
How do you balance running a business alongside full-time work?
I work on FrigginWell when I can - so usually in the evenings and weekends - but the work that I do at Little Dot Studios complements that in a way. Getting first-hand experience of how our clients see the world, what trends exist online, and the buying behaviour of digital consumers really impacts how I run my business, and vice-versa. My learnings from managing my business that is predominantly focused on Instagram can be applied in my day job.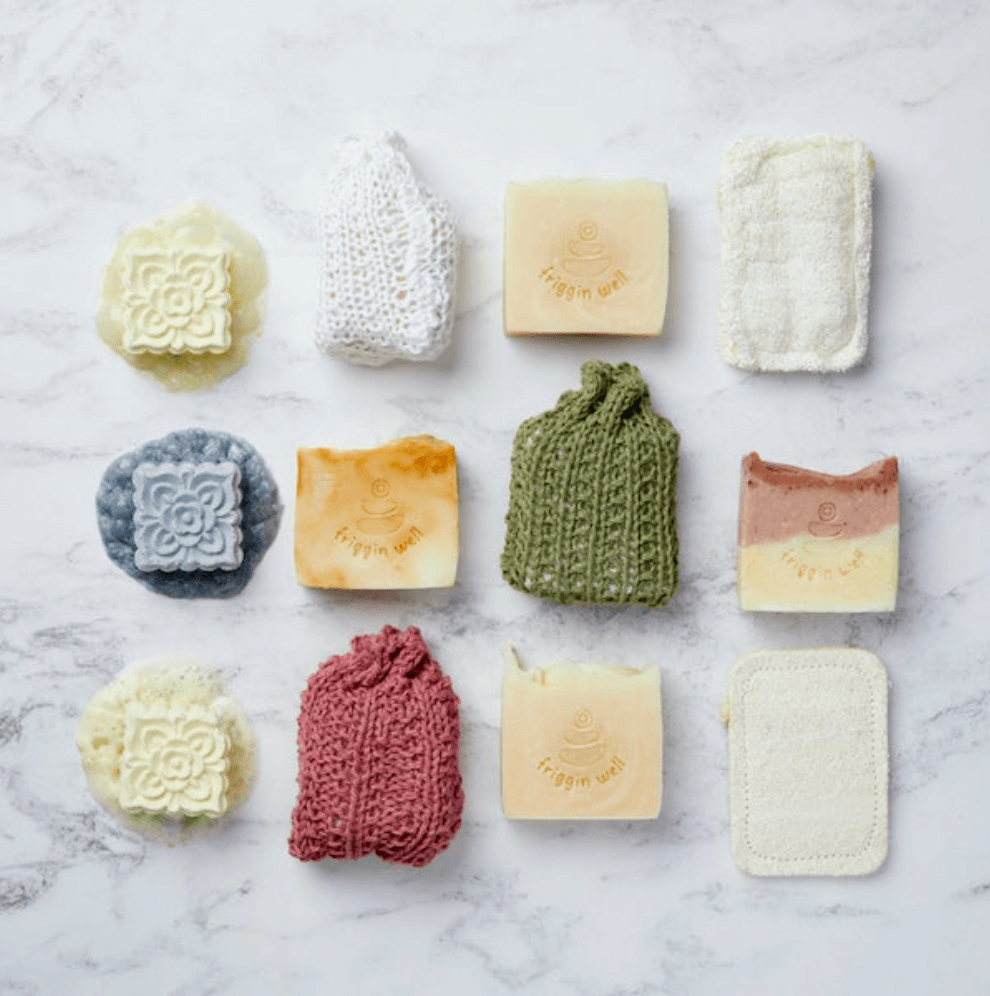 Finally, what advice would you give to people who want to start living a zero waste lifestyle?
Start from a place of excitement, not from a place of guilt. The responsibility of climate change needs to be placed on governments and corporations, not on the personal level, so if you do want to make lifestyle changes, make sure it's because you want to do it.
One part of sustainable living that I love is finding local, British businesses that I want to support. Not only to buy a product, but to support someone's dream. Being in a zero-waste community has allowed me to see how these people support each other, and how many amazing local businesses there are out there. These businesses can, and should, replace those that rely on imports, as we often don't think about the carbon footprint they actually have.
Start by making small changes - especially in the kitchen and bathroom where swaps are relatively easy to make. It's also a journey, so don't feel overwhelmed by it - enjoy it!
By recognising our team's passions and interests, we believe that this creates a more positive work environment, inspiring more creative, diverse and innovative thinking! If you'd like to join our team, check out our latest job openings here.
You can also check out the full FrigginWell product range here and on Instagram.