Thought Leadership
Digital Connections Score: A Social Health Check For Brands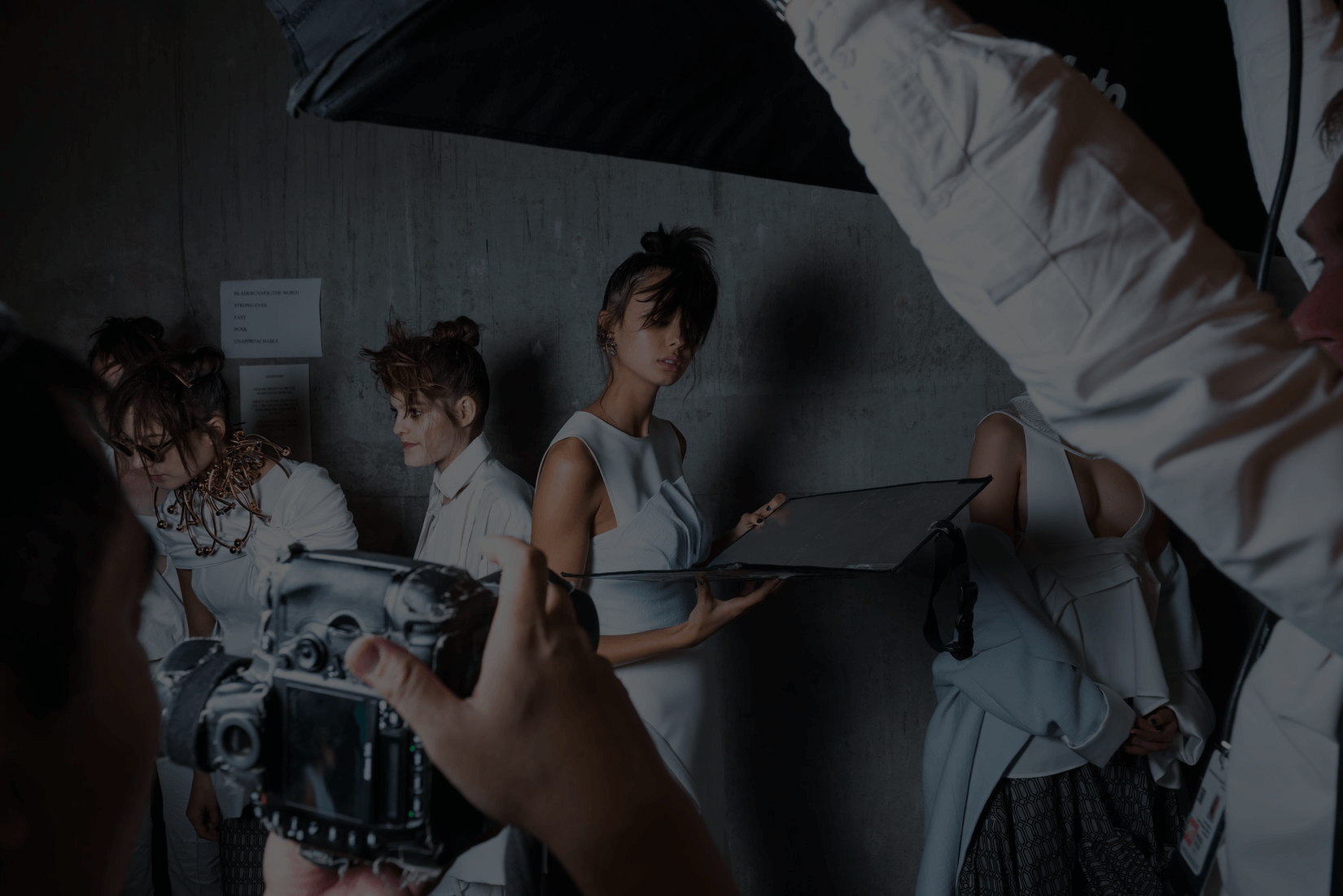 The Digital Connections Score is a social health-check for brands powered by Little Dot Studios' new proprietary quantitative methodology. The score provides a clear and definitive view for brands on what drives meaningful audience engagement and sustained growth on social platforms.
For this inaugural paper, 200 fashion brands in the UK are ranked by their social performance across 12 months, covering three key verticals: luxury, high street and sportswear.
Fashion retailer PrettyLittleThing has beaten luxury fashion brand Dior to the number one spot in Little Dot Studios' new social engagement ranking; The Digital Connections Score. PrettyLittleThing came in at number one due to the strength of the brand's unique approach to content, positioning itself not only as an online retailer but as an entertainment brand. It beat top luxury brands: Dior, Louis Vuitton and Gucci who were included in the top 10.
Yet overall the luxury sector has the highest engagement of the three verticals (including high street and sportswear) measured, taking 50% of both the top 10 and top 50 positions in the score. Luxury also grew the fastest over 2020, adding 5.9% to its total combined audience in the last 12 months, compared to the average of 5.3%. The sector's success is due to most luxury brands embracing a multi-platform video strategy across YouTube, Instagram, Facebook, and Twitter resulting in building new brand relevance.
Although the top 10 positions in the score are largely dominated by luxury and e-commerce high street brands, top performing sportswear brand Gymshark came in at number 7 and was a clear leader in the sector.
The ranking was created by award-winning digital content agency and media network Little Dot Studios, partnering with Conviva, Tubular Labs and CrowdTangle. Following the industry's extremely challenging period, Little Dot Studios has focused this year's Digital Connections Score on the fashion sector owing to the significant uptake of social media for these types of brands in particular between 2020 and 2021. The score combines the analysis of key areas of a content strategy to generate a numerical score depending on how a brand has performed over a 12-month period from 1 May 2020 to 1 May 2021 across Facebook, Instagram, Twitter, and YouTube.
Here are the Top 10 ranking fashion brands: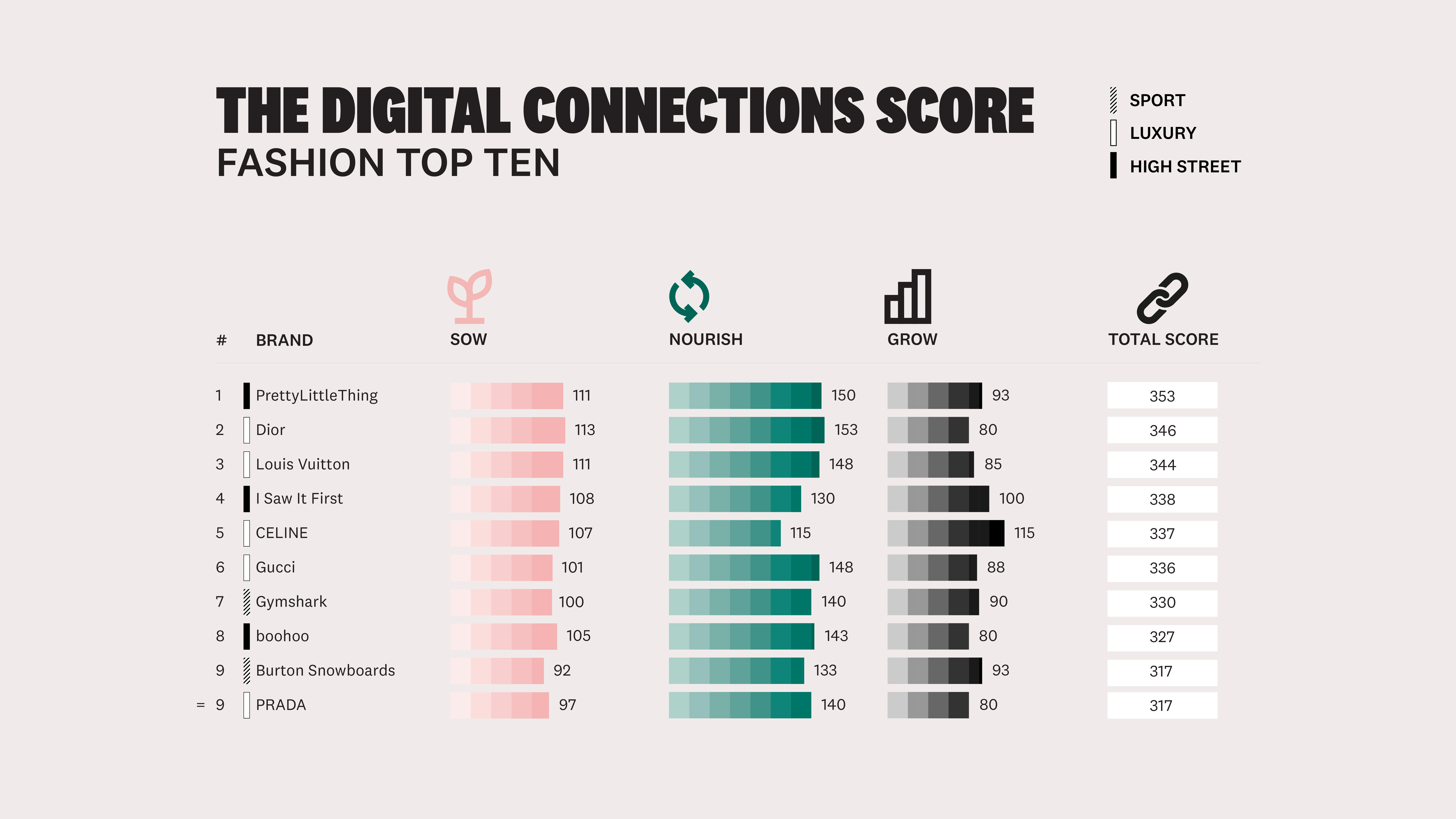 Jade Raad, Director of Retail Brand Strategy comments: "As brands continue to be disrupted by multiple issues from evolving technology, shifting consumer values and the global pandemic, they are looking for experienced guidance and intelligent data to help them realise their full potential to engage with consumers. Social isn't just about selling. It's about speaking directly to consumers, sharing stories about your brand, and letting people in to really see who you are, not just the products you sell. The Digital Connections Score provides brands with a universal view on how they are performing across social metrics which look at engagement, frequency, and growth. They are numbers with meaning behind them."