At one point in time, it seemed as though there were an endless number of channels to flip through while watching television. Then, streaming services started to make an appearance, with Netfllix dominating the landscape while other broadcasters like Amazon and HBO quickly got in on the game. And as viewers began turning to streaming services for on-demand viewing, cord cutting of traditional cable and satellite services increased.
But there are only so many subscriptions users will add to their bank balance. More than that, many consumers missed the "lean-back" experience of traditional linear channels when faced with huge libraries of content to select from.
That's where FAST channels came along. By providing free content interspersed with ads, and the opportunity to view linear stations in real-time similar to traditional TV, FAST channels combine the best of traditional television and digital streaming.
So, how popular are FAST channels? And what impact will they have on the future of digital media? Read on to learn more about these innovative platforms, how they work, and what's in store for the future.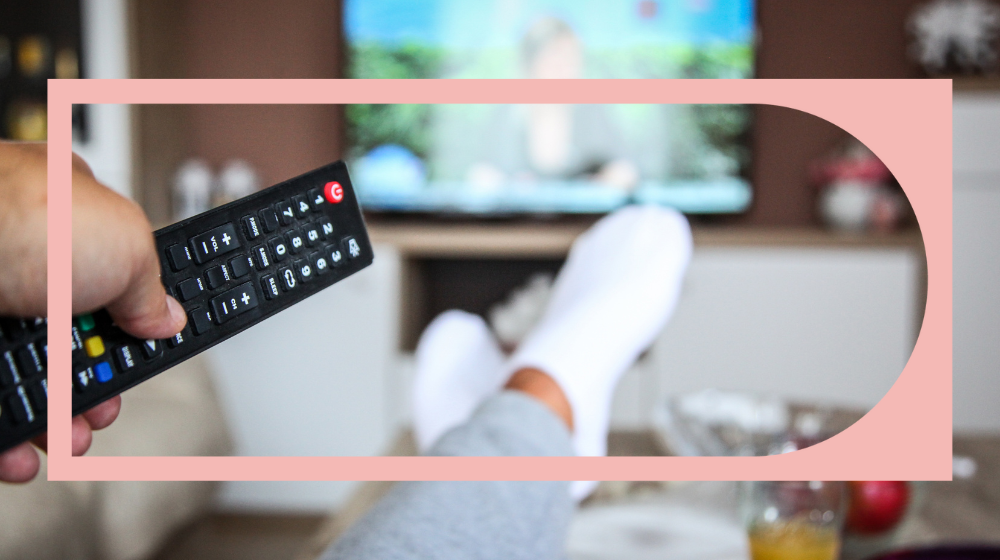 What are FAST Channels?
Fast Ad-Supported Streaming Television (FAST) channels offer free video content to viewers, supported by ads. This approach essentially mimics the traditional linear model for TV channels, but is delivered through the internet, allowing audiences to access diverse content at no direct cost. These channels are monetised with ad revenue, through either revenue or inventory sharing deals between the channels themselves and the platforms they are hosted on.
Since these channels are delivered over the top (i.e., via the internet), they are accessible to anyone with an internet connection. Therefore, FAST channels are more easily delivered in countries where the rights permit. This removes many of the geographic restrictions of traditional broadcasting, enabling the content to reach a much wider audience.
A FAST service can be accessed via a variety of devices, including:
Smart TVs: Most Smart TVs come with built-in apps for popular FAST platforms like Samsung TV, Vizio, LG, or Tubi. You can directly access these platforms from your TV's app page. In fact, the vast majority of FAST channel viewing takes place on Connected TVs (CTVs) - over 90% of viewing on Little Dot Studios' eight FAST channels is through CTV.

Streaming Devices and Dongles: Devices like Roku, Amazon Fire TV, Google Chromecast, or Apple TV support FAST channel apps. Once you connect the device to your TV, you can download and access the FAST channel apps from the device's app store.

Smartphones and Tablets: FAST channels also have mobile apps that you can download from the App Store or Google Play, allowing you to stream content on your mobile devices.

Desktop Computers: You can also stream content from FAST channels directly on your computer through internet browsers. Simply navigate to the FAST channel's website and start watching.
Examples of FAST Platforms
FAST platforms have been growing rapidly all over the world. While FAST channels first appeared in the U.S., they are rapidly growing elsewhere, too. Here are some notable examples:
Samsung TV Plus: Samsung TV Plus is available on Samsung Smart TVs. It provides a range of live and on-demand content that includes news, sports, lifestyle and entertainment channels. No subscription or credit card is needed, so viewers can easily access a wide variety of content.

The Roku Channel: Available on Roki sticks, TVs, and apps, the Roku Channel mixes live TV and news with on-demand movies and TV shows. Roku also now features a growing selection of ad-supported premium content and partners with various content providers for an even more diverse streaming experience.

Vizio WatchFree: Vizio WatchFree is Vizio's free streaming service, accessible on Vizio SmartCast TVs. It provides users with access to a selection of live TV channels, including news, sports, movies, and entertainment, all without requiring a subscription. This platform offers an easy way to enjoy content without the need for cable or satellite TV.

Freevee: Freevee is a FAST platform from Amazon that offers a wide range of free streaming content. It includes live TV channels, on-demand movies, TV shows, and more. Freevee aims to provide viewers with a convenient and cost-effective alternative to traditional cable or satellite TV subscriptions.

LG Channels: LG Channels is LG's take on a free streaming service available on LG Smart TVs. It offers a selection of live channels and on-demand content across various genres, including news, entertainment, lifestyle, and more.

Veely: Veely, a FAST channel platform created by Little Dot Studios, provides content across hard hitting documentaries, history, wildlife, science, family life, reality TV and more through amazing channels and thousands of on-demand programmes.

Pluto TV: Owned by ViacomCBS, Pluto TV provides both live and on-demand content across several genres. It has also expanded to various markets outside the U.S., including the UK, Germany, and Latin America.

Tubi: Acquired by Fox Corporation, Tubi provides more than 20,000 movies and television series from over 250 content partners, including major studios.

Xumo: A Comcast company, Xumo offers live and on-demand content in the U.S., Canada, France, Germany, UK, Italy, Spain, Brazil, and Mexico.

Rakuten TV: Popular in Europe, Rakuten TV's free section offers a variety of films, documentaries, and TV series supported by advertisements.
FAST Channels Vs. AVOD, SVOD and TVOD
Streaming is changing, and changing fast. Several different digital broadcasting models now exist, each with pros and cons for both users and the streaming companies themselves.
AVOD (Advertising-Based Video On Demand)
Like FAST channels, AVOD services are typically free for viewers as they're supported by ads. Examples include YouTube, Roku, Tubi, and Crackle. The key difference lies in content organisation; FAST channels provide a linear TV-like experience (and some on demand content), whereas AVOD platforms usually operate solely on a non-linear model where users select individual videos to watch.
SVOD (Subscription Video On Demand)
SVOD services require viewers to pay a subscription fee to access content. They offer an ad-free viewing experience, and examples include Netflix, Hulu, Disney+, and Amazon Prime Video.
TVOD (Transactional Video On Demand)
TVOD platforms operate on a pay-per-view basis. Viewers pay for individual pieces of content they wish to watch. iTunes and Google Play are typical TVOD services. But with fixed subscriptions and free content access the most popular form of online viewing, the TVOD market has receded.
What about Over-The-Top (OTT)?
The overarching concept that brings all of these streaming platform categories together is Over-The-Top (OTT) media services. OTT is the broad framework within which these varied streaming and monetization models operate. It represents the transition from traditional broadcast methods to internet-based delivery of content.

OTT refers to any streaming service that provides content directly to viewers through an internet connected device. It bypasses traditional cable, broadcast, and satellite television platforms that traditionally control content distribution. Platforms like streaming services and FAST channels "sit over the top" of traditional service delivery methods and so were coined as "Over-The-Top" services.

OTT can be segmented into different models based on monetization strategies, which is where FAST, AVOD, SVOD, and TVOD come into play. They are all different types of OTT services, each with its own unique approach to delivering and monetizing content.
FAST channels fall under the broader AVOD umbrella but distinguish themselves by offering an experience similar to linear channels (i.e., back-to-back scheduled content interspersed with ads).
AVOD platforms offer on-demand content free of cost, but the viewing experience is interspersed with advertisements.
SVOD platforms require a regular subscription payment for accessing their content library without ads. Some platforms like Netflix, however, are now introducing tiers to their subscription models that include ad-supported viewing.
TVOD services operate on a pay-per-view basis, so users only have to pay a one-time fee for the specific content they're looking to watch.
Lots of channels choose to mix and match these platform types. Maximising reach and audience sizes means delivering to the different formats and platforms available. For example, Little Dot Studios operates several channel brands that are available across all major social video networks, including YouTube, Facebook, Instagram, TikTok and Snap. But we also deliver our channel brands as linear streaming (FAST) channels to OTT platforms globally, including our own platform, Veely, as well as recently launching three channels on Virgin Media.
This 360 exploitation model empowers our content superfans to consume whichever way they choose, and ensures content creators and advertisers can reach as wide an audience as possible. Learn more about Little Dot Studios' digital broadcast network!
The History and Significance of FAST Channels
These digital platforms didn't emerge overnight. Instead, they are a result of progressive shifts in the way we consume media.

The concept of free-to-air television dates back to the inception of television itself. But the arrival of the internet and its impact on media consumption marked the onset of a significant transition. The rise of digital streaming platforms like Netflix and Hulu in the late 2000s showed the world that the internet was an exciting and effective new medium for broadcasting content. As internet speeds improved and streaming technology advanced, so did the viability of digital broadcasting.

The development of FAST channels was a direct response to this shift in consumption patterns. It was a way to emulate the familiar format of traditional television while leveraging the power of the internet. By combining a mix of lean-back linear viewing, coupled with the highly targeted and binge-viewing features of streaming, FAST channels created a unique space within the streaming landscape.

The first major player in the FAST channel market was Pluto TV, which launched in 2014. Pluto TV started as a curiosity but quickly gained traction due with a unique proposition – linear television for the internet era. Other players soon recognized the potential and followed suit. By offering free, ad-supported content, these channels provided a refreshing alternative to the paid subscription models of SVOD platforms.
The Impact of FAST Channels
FAST channels are quickly changing the game for both viewers, advertisers and broadcasters alike.
Viewers
For viewers, the rise of FAST channels signifies more choice and accessibility, while removing the need to always have to choose what to watch. It also provides an opportunity to reduce consumers' number of subscriptions, or expand their viewing selection without adding more.
Advertisers
For advertisers, the emergence of FAST channels opens up a new, avenue for reaching audiences. These channels provide advertisers with the opportunity to leverage the power of digital advertising – including precise targeting and real-time analytics – in a format that's familiar to viewers. Moreover, unskippable mid-roll formats in the content make it an advertising experience closer to broadcast than other types of streaming advertising.
Broadcasters and Content Creators
For broadcasters and content distributors, the rise of FAST channels provides a platform for reaching wider audiences. These channels give content creators the opportunity to showcase their work to a global audience, while distributors can expand their viewer base beyond traditional geographic boundaries.
Traditional TV and Cable Providers
The rise of FAST channels also presents challenges for traditional TV and cable providers. As more viewers turn to digital platforms for their content needs, traditional providers must adapt to stay relevant. This could involve diversifying their offerings, developing their own FAST channels, or partnering with existing digital platforms.
The Benefits of Advertising Through FAST Channels
Advertisers are exploring FAST channels due to several compelling benefits:

Reach: The increasing scale of FAST viewing globally means that they are quickly becoming a key part of an agency plan for media buying.

Premium Ad Experience: The linear nature of the content and the fact that the ads are full screen non-skippable mid rolls (with no overlays or distracting ad formats) means consumers are more likely to engage.

Targeted Advertising in a Cookieless World: FAST channels have been designed to be compliant and respect GDPR. The channels provide highly targeted contextual opportunities for ads.

Versatility: The digital nature of FAST channels allows for programmatic ads, as well as direct and premium. Ads are delivered dynamically via a live auction, giving advertisers more control over their strategies and more data to inform them.

At Little Dot Studios, our network of eight FAST channels, including Real Crime, The Chat Show Channel, Real Wild and History Hit, are syndicated as FAST channels on platforms like Roku, Samsung TV Plus, Vizio and Amazon (FreeVee). Entering the market over three years ago has enabled us to grow and cultivate huge audiences, work with our partners' content, and monetise effectively via our own ad stack. Speak with the team to learn more!
The Future of FAST Channels
The future of FAST channels appears promising. With an increase in demand for more accessible, affordable content, the potential for FAST channels is significant. Industry trends suggest a rise in global collaborations to broaden content libraries, further fueling their popularity, while a 2022 study from Hub Research found that 57% of viewers would rather view ads if it meant saving money on subscriptions.

But the landscape is not so simple. While platforms like Netflix and Disney+ consider adding ad-supported tiers to their platforms, some FAST platforms are making a move towards subscription-only models.

The best example of this is Peacock TV, a pioneer of the FAST channel movement. In February 2023, they announced the removal of their free tier in favour of a subscription model.

The digital broadcasting world is in flux, and which OTT models will thrive the best remains to be seen. With approximately 400 channels available per platform and competition rapidly increasing, one thing that is becoming clear is that cultivating partnership within the FAST world is key.
Genres for Any Obsession Across a 360° Network
The era of FAST channels is definitely upon us, and it's revolutionising how users consume content. By blending traditional TV's familiarity with digital media's accessibility, FAST presents an exciting opportunity for viewers, content creators, and advertisers alike.

Looking to leverage the benefits of FAST channels? Learn more about the Little Dot Studios digital broadcast network, where we reach vast and varied audiences, from hardcore history fans to dedicated documentary lovers, across 35 channel brands. Reach out to learn more!