"There is no industry that is taking [environmental sustainability] seriously enough. The industries that talk about it the most are the ones not doing enough. The media sector needs to be more aware of the role that it has both as a communicator but also operationally and logistically."
Strong words from Saunders Carmichael-Brown, a creative producer, digital presenter and, crucially, sustainability ambassador at All3Media-owned content agency and media network Little Dot Studios. His job is to lead the company's drive to become a more responsible producer and distributor of sports content.
Speaking to SVG Europe earlier this month, he outlined the environmental sustainability efforts that the company has gone to so far, offered up some advice for others in similar situations, and detailed Little Dot's plans for the future. While he acknowledges that the wider industry needs to up its game, he and Little Dot are certainly doing their bit.
"Offsetting should always be the last resort. I am very aware. And I communicated it from the first meeting. Offsetting is plugging a hole. The priority is reduction."
In February, the company was verified as carbon neutral to Future Net Zero (FNZ) standard across its organisational and operational output, making it one of the first production companies to achieve that status. Not only that, it has increased its offsetting efforts to account for its historical emissions going all the way back to the company's inception in 2013.
Similarly, the company has signed onto the UN Sports For Climate Action Framework and is committed to using its voice in the sports sector to drive positive change and awareness on-screen as well as reduce emissions from its operations.
It also has strong links to sustainability-conscious sports, working with Formula E, Extreme E and most recently the eSkootr Championship. Which is no coincidence. The company's aim, or certainly Carmichael-Brown's aim, is to become the 'go to' agency for electric and sustainability-conscious motorsport, and indeed other sports.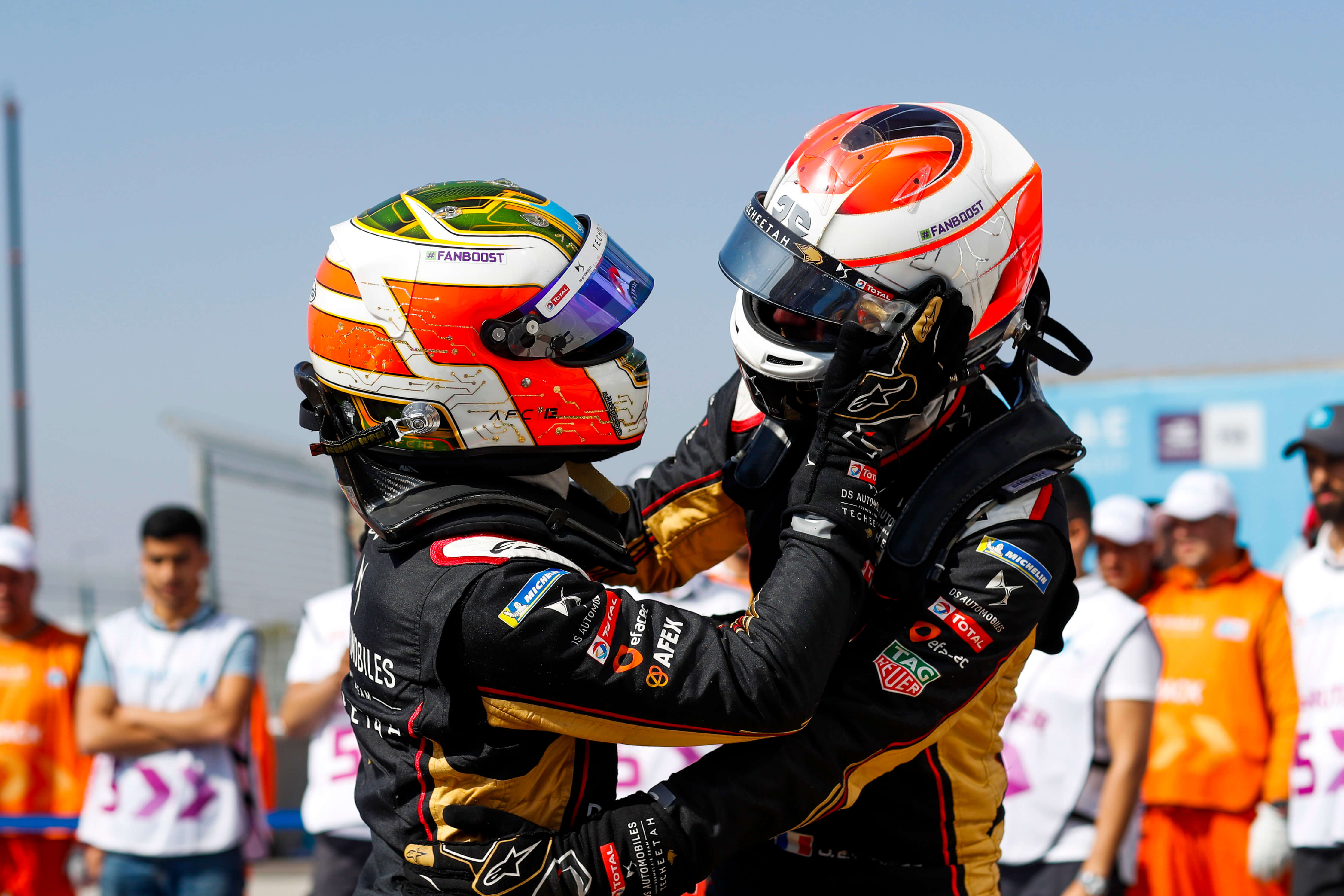 How did the company get to the position where they are recognised as a responsible agency? For Carmichael-Brown, it began quite small.
"The sustainability angle started out as interest about four or five years ago, and then the interest became a passion and then an obsession," he says. "And then I needed to study it and know the facts around it, in order to have a bit more of a comprehensive understanding of what it actually means and what progress is.
I was getting really frustrated with not being able to cut through greenwashing, for example, being manipulated and falling for the same traps. All I've been wanting to do since getting involved in this is find a way to make my impact greater and, if I can do that within a company [Little Dot], and one that is part of a new even bigger group [All3Media], it's a win-win.
Little Dot already had a really good social sustainability policy in terms of hiring and in terms of staff culture," continues Carmichael-Brown. So I was focused on sorting out the carbon impact. I spent about six months going around every different angle of the business, talking to different teams and finding out how their operations work and then from that assessing where the emissions were"

This included a wide variety of facets from office power, employee initiatives and ways of working, to how its productions are created and facilitated.

"Then it was about calculating that impact," he continues. "I tried to do this myself for a long time but I realised that the way that this works in terms of hitting any achievement targets, such as accreditation or evaluation, you need third parties.

They know the process, and you can save a lot of time and kind of streamline the process. So I got a third party involved [called Inteb] and they helped me get more accurate readings, and helped me to look at some things that I hadn't thought about or hadn't considered. Then we built an incredibly accurate emissions [report].
And from then it was about understanding, firstly, where the key impact areas were. Travel is huge. But because Little Dot Studios work is content and channel management and digital reappropriation of existing content, as well as production, it actually means the operational missions were far greater the production emissions."
The first goal, therefore, was to achieve carbon neutrality. They scoped it out based on 2020.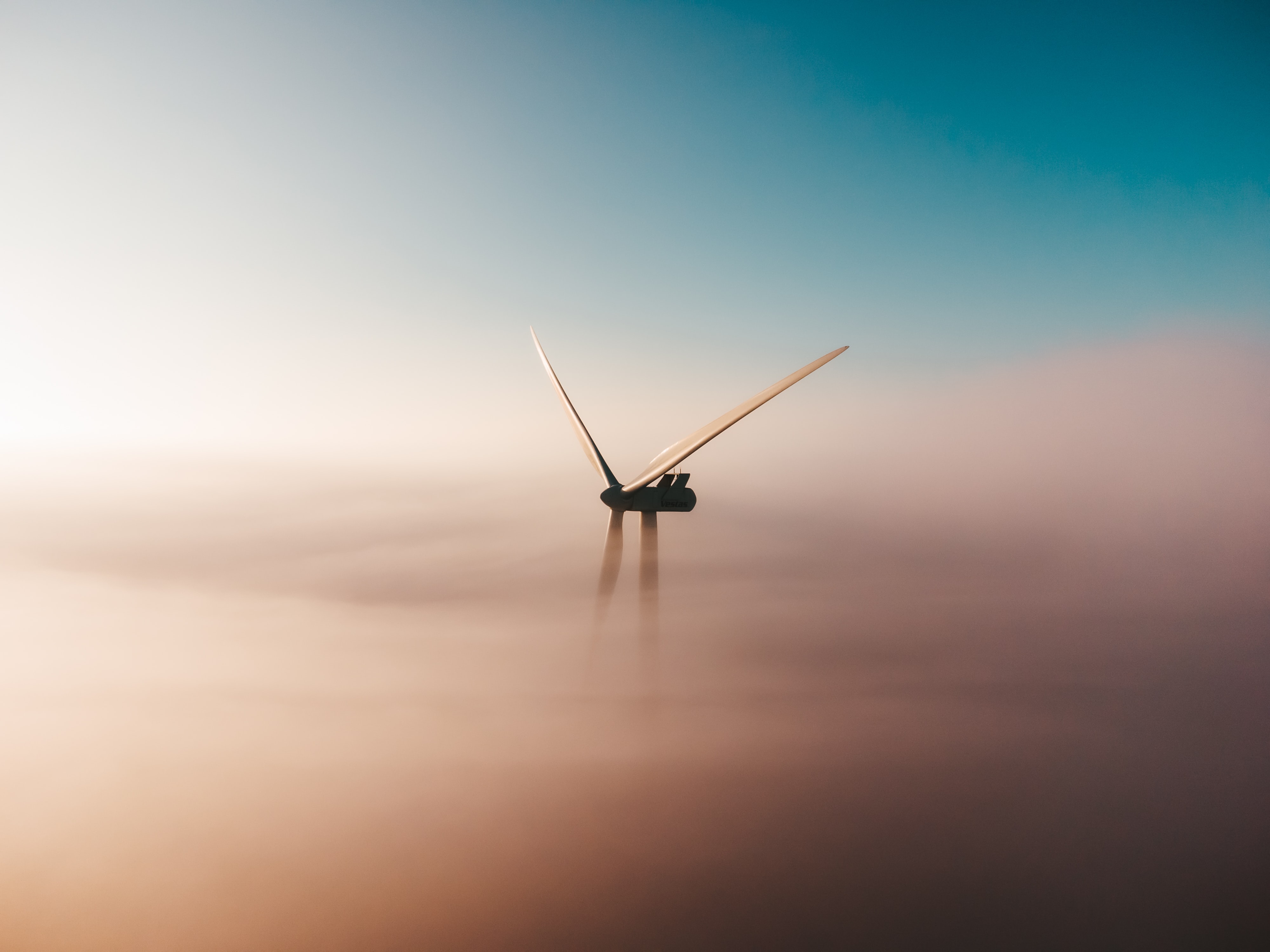 "Working with this third party, we were able to achieve carbon neutrality for 2020 and when we had the figures back we had an understanding of the emissions and the month-by-month breakdown, so we knew how and where to make improvements for this year and next year and the years that followed."
But, for Carmichael-Brown, that wasn't enough. Which is where the idea for going back to the launch of the company came from.
"It didn't feel like a big enough learning curve. I didn't feel that we were holding ourselves accountable for the impact we had. We decided to get as much information as we could back from the start of Little Dot and historically look at our emissions and then try and become carbon neutral from inception."
"We've actually had a look at some of the clients we represent and have started to ask: are these the sort of people, we want to work with us? And that's a very delicate conversation."
For historical emissions, all they can do is offset, of course. So carbon neutrality was achieved, from inception, based on the Future Net Zero (FNZ) Standard, verified by Inteb.
"This involved a lot of back and forth with FNZ to make sure that they were happy with the data and we could prove our data. That was the first achievement and then it's now about setting out what it looks like going forward and other accreditations."
Little Dot Studios uses BAFTA's Albert to track and certify its larger production projects and AdGreen, the advertising industry's equivalent to Albert in the sustainability space, for short-form digital content.
"Accreditations are great for business and for PR and cons, but ultimately we want the numbers that we report to be lower next time we report them," he adds.
Likewise, there is more to do than just offsetting.
"We knew from the off, and I knew this from my studies, that being carbon neutral is a good thing to have but offsetting should always be the last resort. I am very aware. And I communicated it from the first meeting. Offsetting is plugging a hole. The priority is reduction."
This interview with Saunders was conducted by SVG Europe. You can click here to read the full, original article.
Want to know more about our Net Neutral Commitments? Why not check out this article about how we were officially verified as Carbon Neutral to Future Net Zero Standard.