With approximately 1 billion active users per month (the entire population of earth is estimated to be 8 billion by the end of 2022), Instagram provides the perfect platform for creative minded companies to not only build a relationship with their existing customers, but also reach out and form new relationships with a range of different audiences.
One of the platform's newest and most popular features is Instagram Reels. Launched in 2019, to combat the growing power of TikTok, Reels give brands and creators the opportunity to condense their content into short, digestible clips which live on a wider feed.
So are reels worth investing resources into as a business? The talented Data & Insights team here at Little Dot Studios used data from one of our top sporting clients to show just how effective deployment of reels can be.
*The results below are formed using data from 2021*
More Views
Between the 20th June 2021 and 22nd November 2021, normal video posts received 24K views per video. During this same period, reels received 303K views per reel, with the lowest having 38K views.
With audience content consumption at an all time high, it is hugely important to any brand strategy to maximise the number of eyes on your content at any given moment.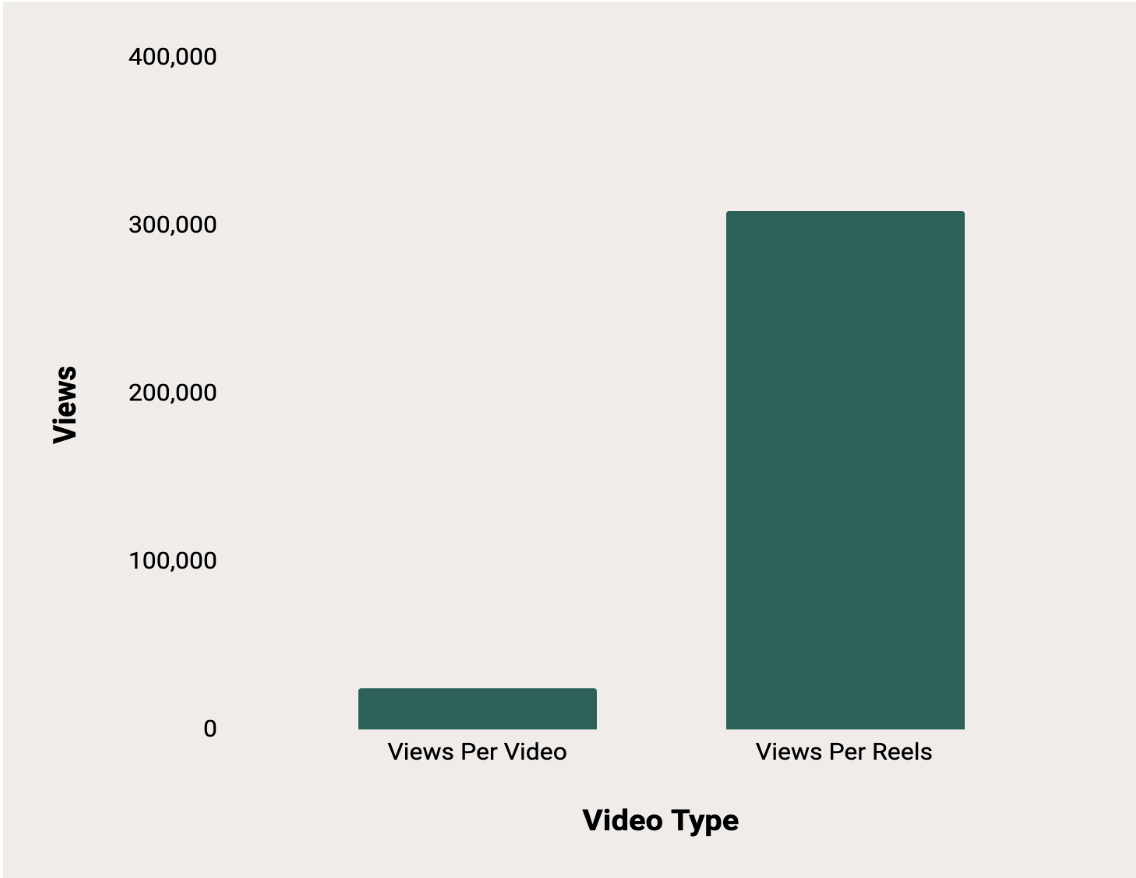 Longer Shelf Life
Unlike normal Instagram videos which tend to have a shorter shelf life, Reels have a more viral nature and can still increase views days after their original posting.
This is a trend we have seen previously when IGTV was first released and Instagram prioritised pushing that content - so make the most of this whilst you can!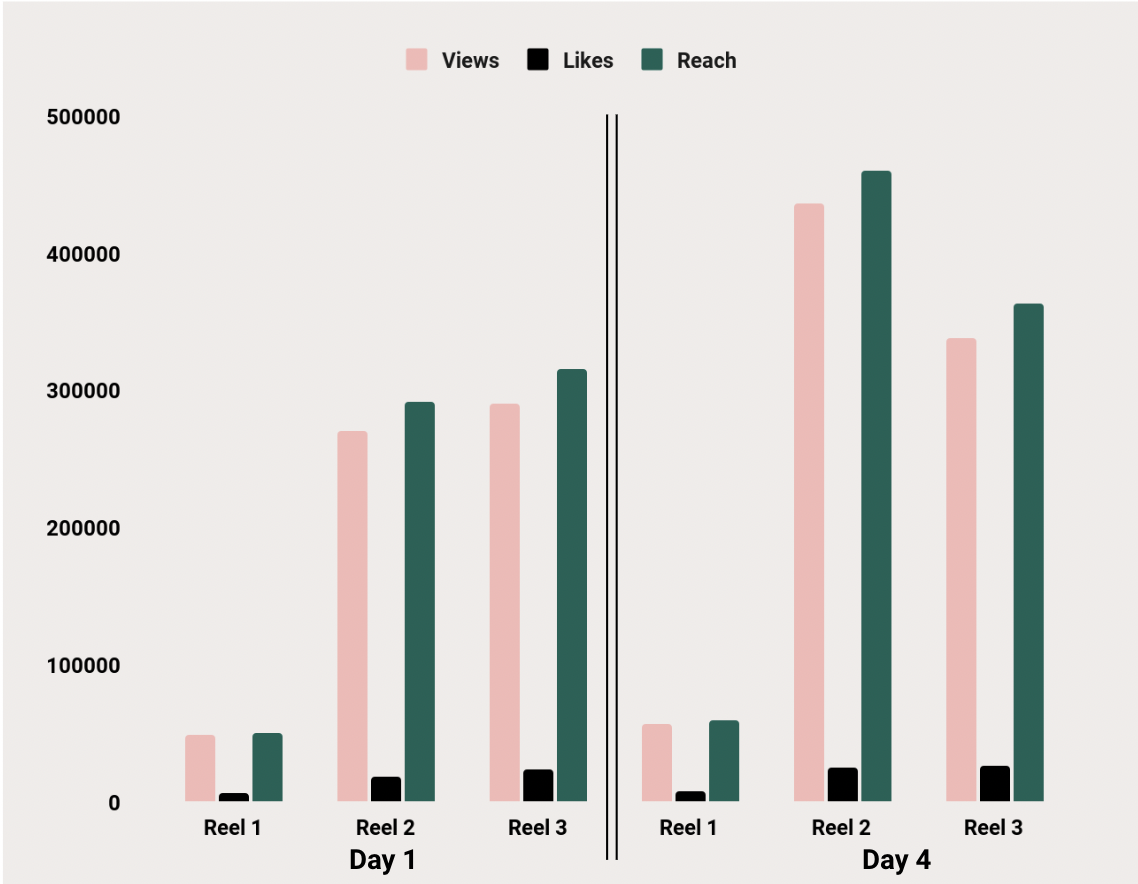 Reach a New Audience
These screenshots show how Reels have a potential to reach a whole new audience, with a large percentage of reach coming from non-followers. Reaching new audiences is vital to growing a larger, loyal follower base.
In both cases, millions of views from reels came from users who did not follow the account. Especially during September, October and November, where 4.6 million out of 4.9 million views (94%) of viewers were external.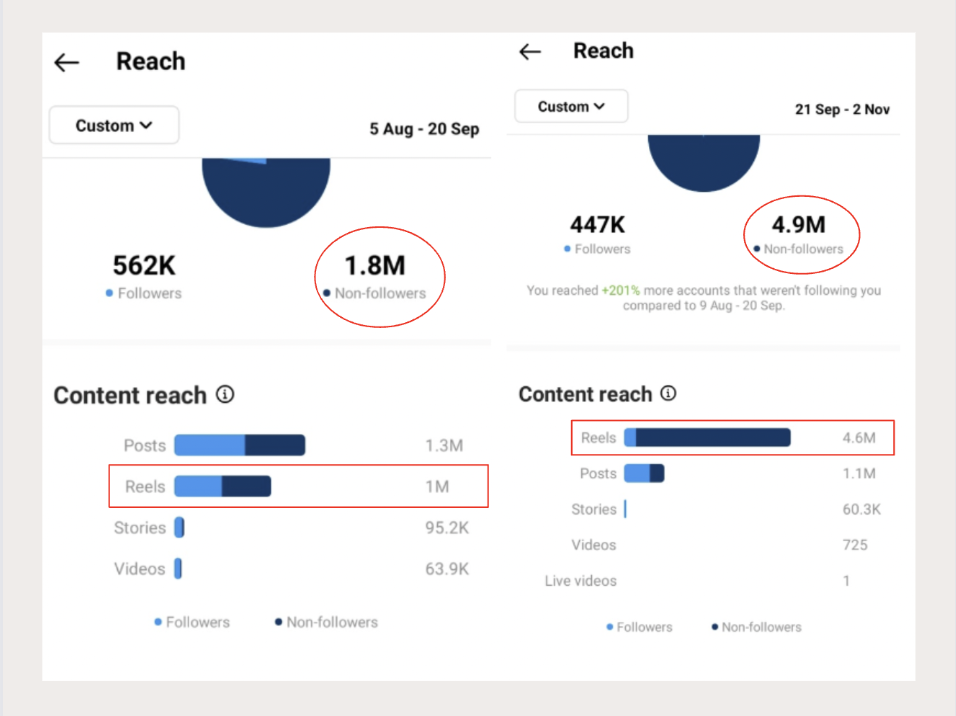 Convert New Fans
As mentioned before, when we reach a new audience this gives us a chance to convert new fans and grow our base.
Being able to do this organically by creating content automatically means your growth will be natural and more loyal than growth via paid mediums (although these are valuable in their own right).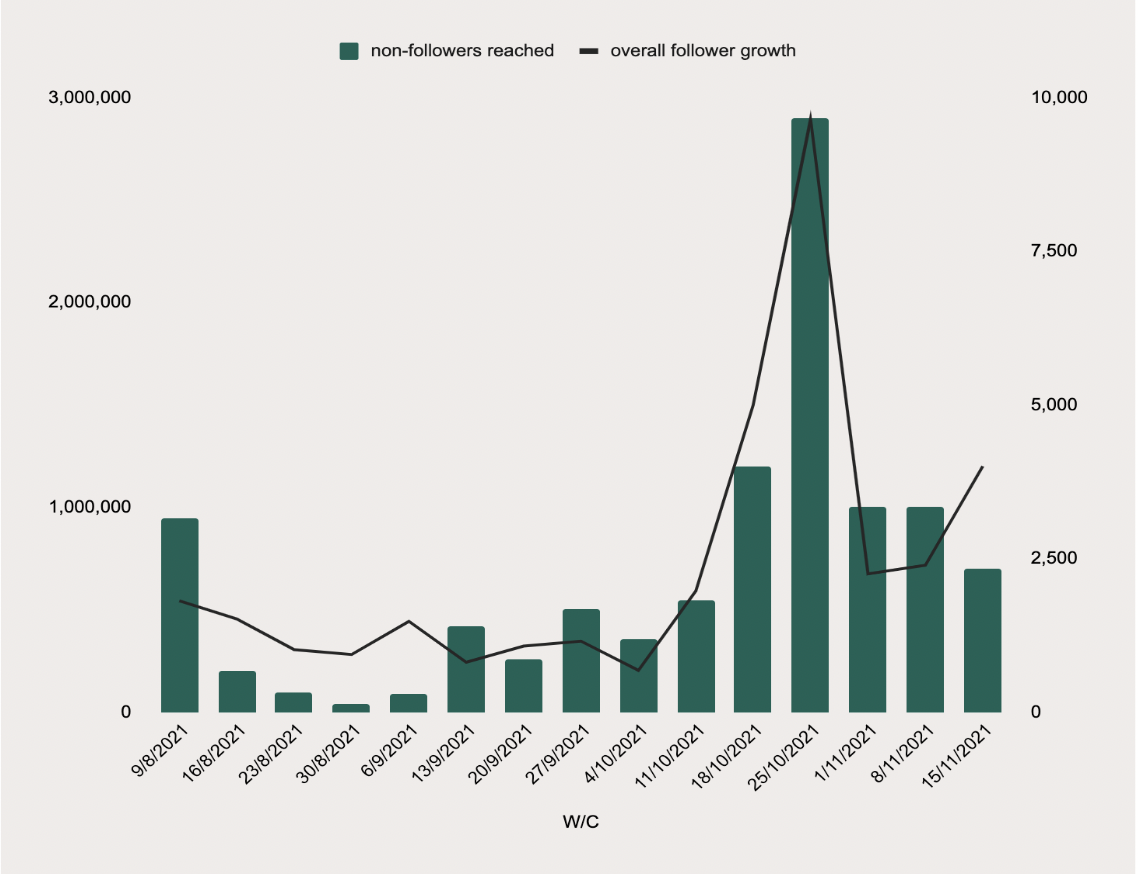 Instagram Reels are just one of many new, and innovative ways that brands can use content to boost their digital performance. By creating strong, organic content you will be able to build a more loyal follower base.
At Little Dot Studios, we pride ourselves on helping brands around the world reach their full digital potential. Want to find out more? Check out our About Us page.
Want to get in touch? Contact Us here.
And be sure to check out more articles like this one such as How Do You Know If You're Using Youtube Shorts Right?