The opportunity with Chalke Valley History Festival presented a new challenge for us - the festival wanted to reach a younger audience and increase awareness of the annual celebration of the past amongst younger history fans than their traditional customer base.
The Little Dot Studios History Network already had a very well-established presence on YouTube & TikTok, with vast and diverse audiences across multiple brands (e.g. Timeline World History, Absolute History) and platforms (Youtube, Facebook, and TikTok).
The Chalke Valley History Festival started in 2011 and is well-known in historical circles, and has had big press attention through sponsorship deals with the likes of the Daily Mail, but upon discussion with the client it became clear they were very interested in what we could offer in reaching out and engaging with a much younger audience who otherwise would not be the typical target audience for the festival.
We agreed that the festival's strongest opportunity to reach young fans, namely the living history groups in attendance each year, should be our focus. Working with these passionate amateur reenactors to create a suite of vertical video content that would resonate with audiences at vast scale became our clear strategy, utilising super-shortform video, mid-form, and live streams to make best use of the tools available on TikTok and similar platforms. Each video filmed and published would name-check the festival clearly up front, and tag their account, to help breed familiarity between our viewers on TikTok and YouTube Shorts, and the Chalke Valley History Festival.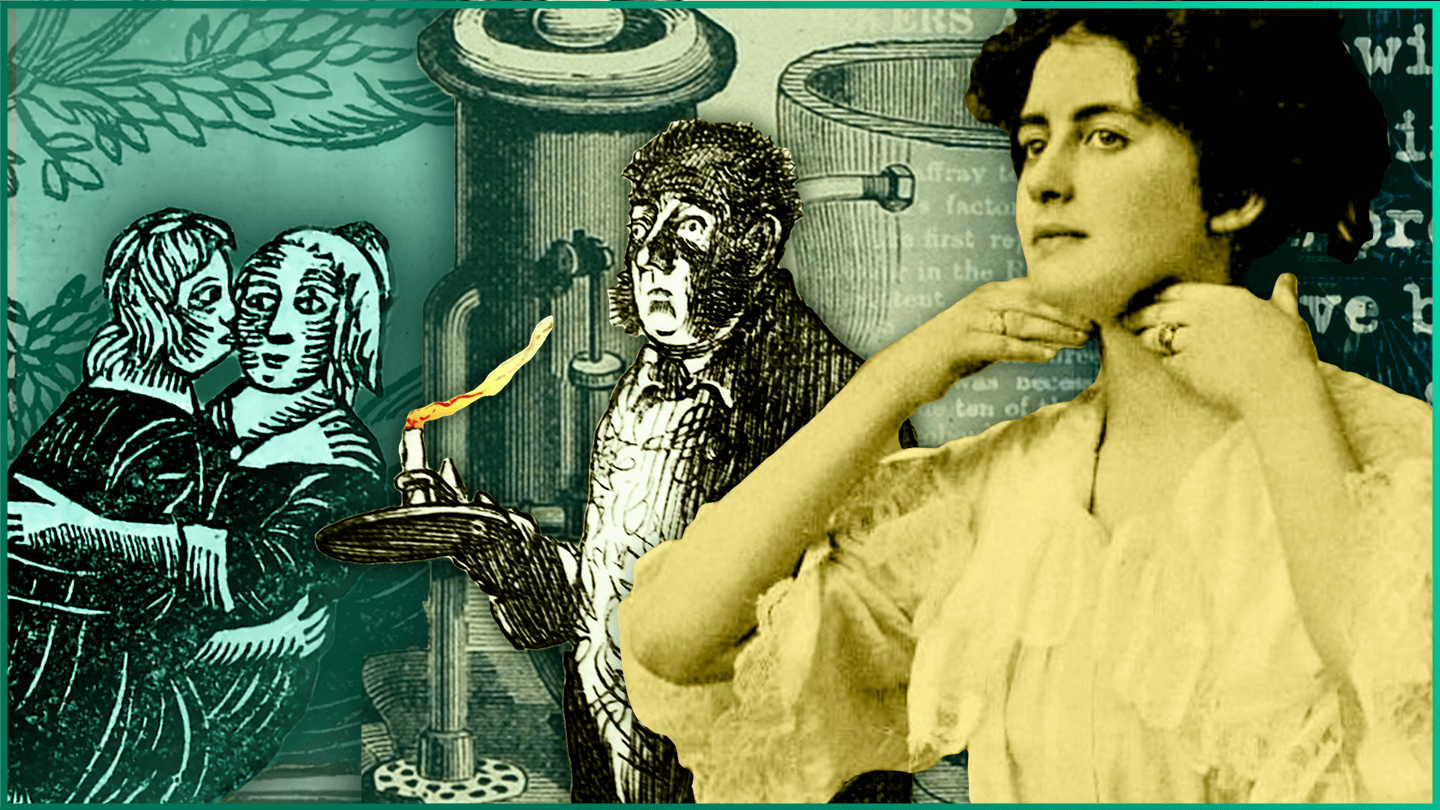 HOW: OUR STRATEGY / APPROACH TO THE PROBLEM
The key question we had to address was how to reach a younger audience and engage them with historical topics. The answer for us was to go and seek out this audience where they are most active and engaging with content, and to make bespoke content that tailored to that style. This of course led us to TikTok, where we already had a thriving community of history fans.
This then involved creating a brand new strategy that focussed on the content and how we present historical topics in as engaging a way as possible, and carving out our own niche in this crowded market. By quickly identifying the value in our access to knowledgeable living historians and passionate re-enactors, in costume on location, we knew we'd be able to create a suite of usually engaging, high tempo content, led by people with the correct look, and boundless enthusiasm for their subject. This helped to set our strategic course: to make content that was fast paced, interesting, and leaning into deep historical niches through these living historians. The Little Dot Studios ethos of being digital experts, platform specialists and content superfans meant that we immediately felt we knew what we wanted to do, how we wanted to do it, and loved working with the historians to create it.
Interesting or engaging content within the genre of history on a quickly evolving platform like TikTok is tricky. What we learnt is that often trying to lean into platform trends were either impossible or very difficult to pull off, so we quickly decided to set our own content agenda and where possible use real world events to find new relevance for historical stories, eras, and characters. An example of the latter being looking at unusual (and often sexist) middle age practices of crime and punishment, giving us an opportunity to teach about the levels of oppression that women faced in the past, at a time when women's rights were a big news topic given events regarding abortion law in the US. This strategy of tapping into a wider cultural moments to find relevance was utilised sparingly and only when a common-sense parallel could be made, allowing our real focus to be on evergreen historical interests that we know will always rate with our audiences. This means we've been able to continuously publish new and interesting videos even without a contemporary topic to lean into, and to continue to find large audiences via this relatively simple strategy.
A focus on historical niches (as opposed to broad topics) also became a mantra for our content planning. Firstly, because niches are more succinctly covered in a 30-60 second window than a broad historical topic, and secondly, it allowed for the more weird and wild elements of history to be brought to the forefront, thus more likely to get people engaging with the content directly. Thirdly, a focus on being niche allowed a deeper dive over multiple parts such as our content on World War One medical treatments - a deeper dive only possible because we know our audience and their deep passion for history content that covers things in the minutest of detail.
A couple of examples of this content can be seen here and here.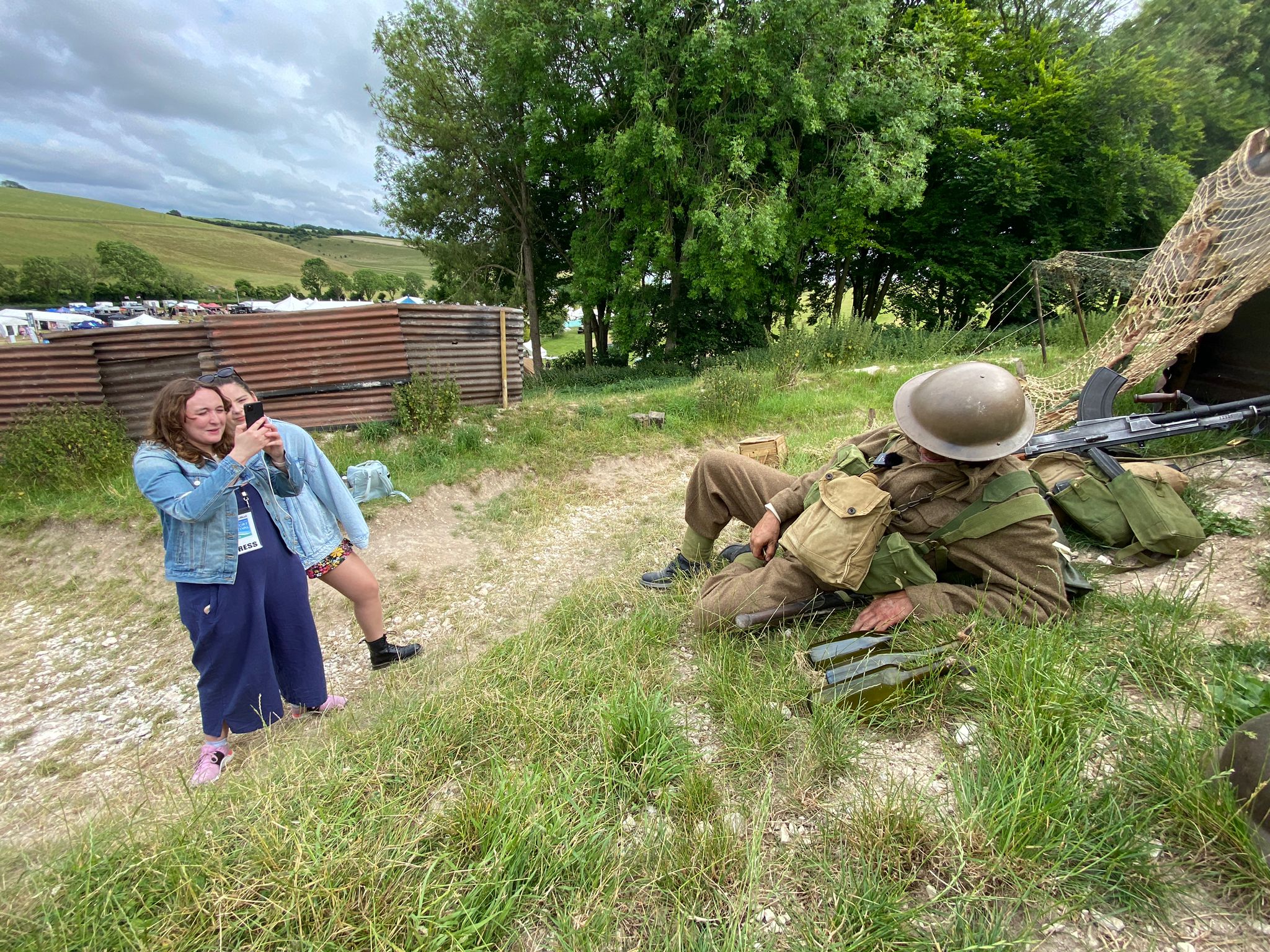 WHAT: IDEA & DELIVERABLES
Our creative intention at Chalke Valley History Festival was to film a collection of engaging and informative short vertical videos with the history reenactors onsite. These videos are now being edited and posted weekly to our Absolute History TikTok account, and as Shorts on our YouTube channel.
We filmed 60 individual videos with 12 different reenactment groups across two days onsite. We were able to capture authentic content by guiding contributors through each step of the process, some of whom were not familiar with the TikTok platform and required a lot of producing. Our filming set up was authentic but basic - all shot on mobile but with a suite of audio, lighting, gimbal and lens peripherals that allowed us to walk the tightrope of delivering TikTok-native content in its look and feel, while also guaranteeing basic standards in terms of sound recording, look and feel, steadiness of shot, etc.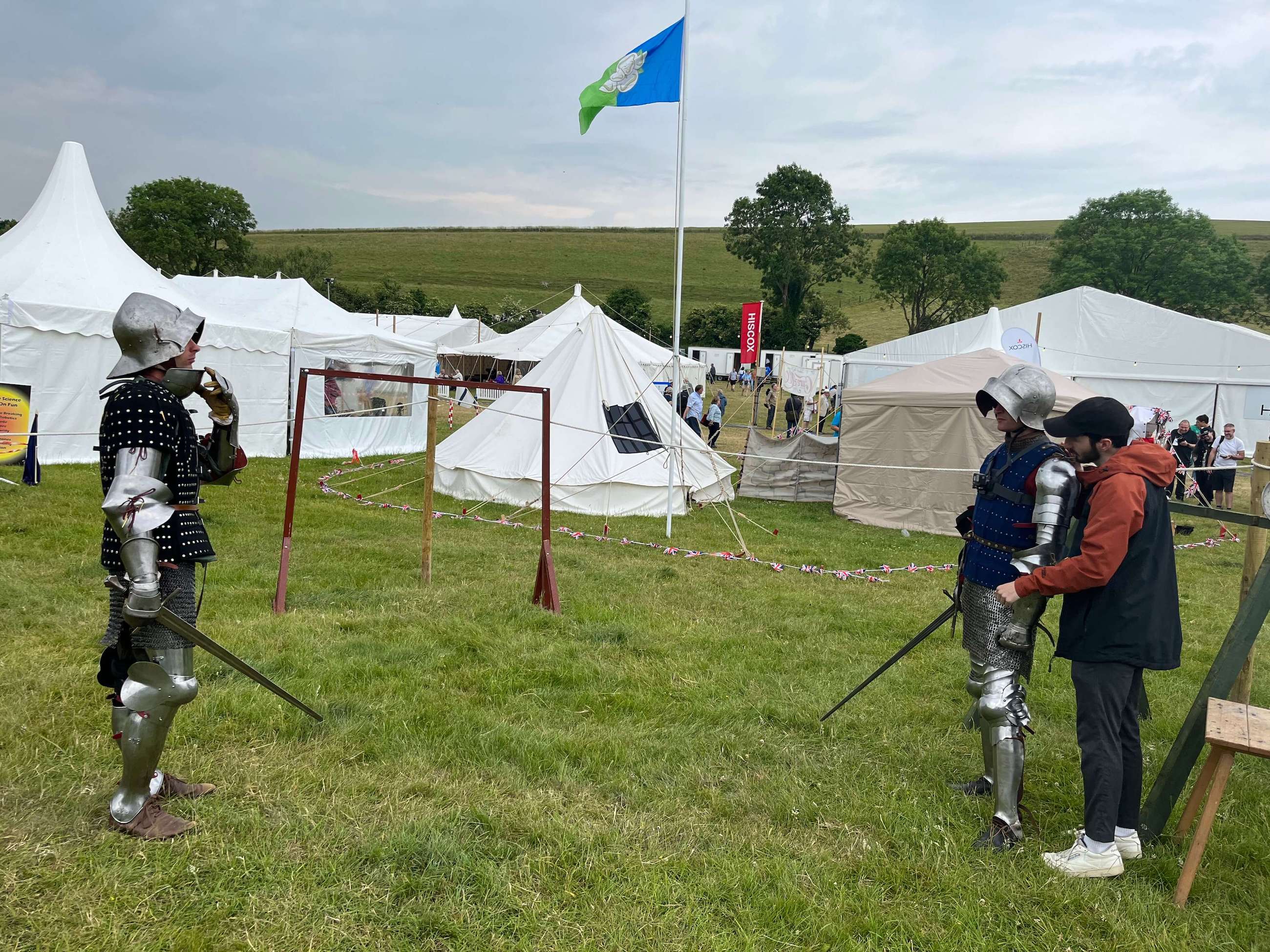 OUTCOME: WHAT WERE THE RESULTS
The content we produced at the festival in 2021, and the content Beth and the team produced this year, totals 110 individual videos of varying lengths, as well as multiple heavily-produced live streams. So far that content has achieved in excess of 110 million totally organic views (split approximately at 60 million TikTok, 5 million YouTube Shorts). That level of viewership surpassed even our own high expectations, with many videos still to be published in the run-up to the 2023 festival.
The Absolute History TikTok account itself is another fantastic contributor to the success of the project. Launching just after the 2021 festival, the account has quickly grown to almost 400,000 followers.
We're keen to work with other events, museums, festivals, exhibitions and brands in this space, to bring their history to our audiences, and to bring their stories to life in vertical video form. Whether straight-up production, or a combination of production and then optimisation and distribution on our Network of brands and accounts, we're ready to work with new partners on telling old stories in new and exciting ways.
Find out more about the Little Dot Studios Network.
Did you enjoy this article? Why not read about Applying Ancient Stoic Wisdom To Modern Project Management.