Social Media Marketing Strategies: The Complete Guide
The ubiquity of social media has made it a central part of everyday life, influencing everything from the way we communicate to how we consume information and interact with brands. Unsurprisingly, this revolution has had a profound impact on marketing strategies worldwide, giving rise to the dynamic and multifaceted world of social media marketing.
As social media has evolved, so have the strategies brands can employ to leverage these platforms. Creating and nurturing connections with your target audience requires a little more than simply setting up accounts and regularly posting. Today's social media marketing strategies need to be agile and innovative to keep up.
From understanding the best platforms to use to creating a social media strategy from scratch, read on for best practices, tips and measurement tactics for your social media marketing strategy.
Understanding Social Media Marketing
What is social media marketing?
In its essence, social media marketing involves promoting products or services through various social media platforms to reach specific business goals. It leverages the power of digital networks to engage with a broad audience, foster relationships, and drive marketing success.
Why is social media marketing important?
In this age of digitisation, social media marketing has become crucial for businesses, both large and small. According to Statista, as of April 2023, there are nearly 5.18 billion social media users worldwide. This figure highlights the immense potential of social media as a tool to increase brand awareness, foster customer relationships, and drive sales.
The Roles of Social Media Marketing
Social media marketing can fulfil a wide range of roles, from generating leads to providing excellent customer service. Here's how
Brand Awareness
Social media platforms can give a brand extensive exposure due to their large user base. By strategically creating and promoting social media posts, you can make more people aware of your products or services.
Audience Engagement
Social media is all about connections. So, they are the perfect platforms for creating meaningful connections with target audiences. Brands can leverage social channels to tell their story in a unique way that is specific to the format, best practices, and demographics of each platform while sharing content that resonates with their audience.
Lead Generation
Platforms like Facebook and LinkedIn have specific features designed to help collect information from potential customers, helping to fuel the sales funnel.
Customer Service
Social media enables businesses to connect with their customers in real time, so you can leverage social channels to address complaints, answer queries, and build relationships.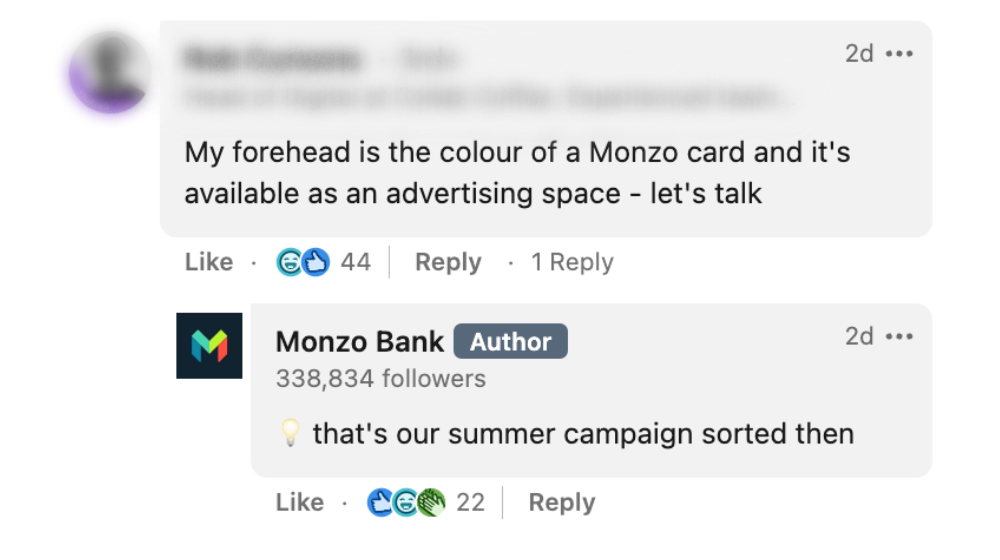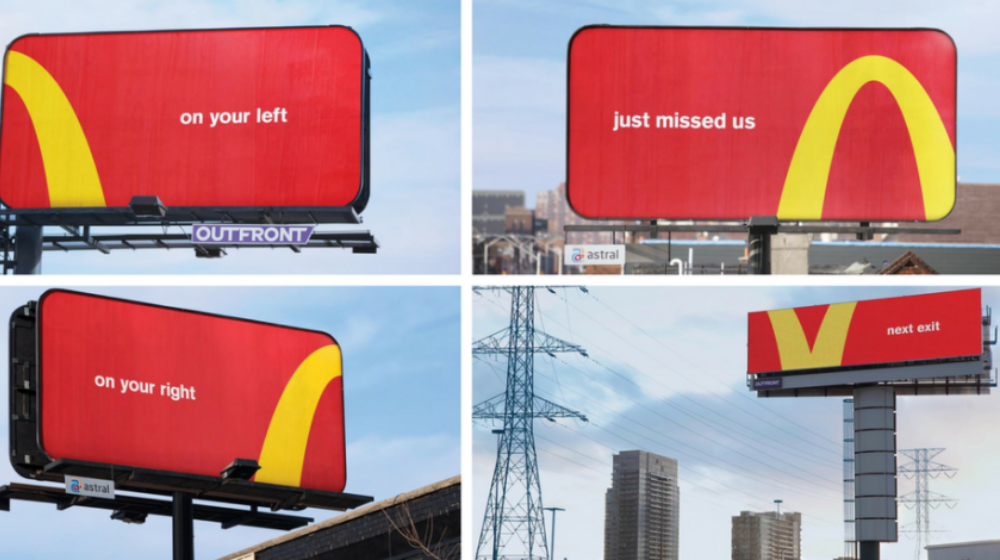 The Evolution of Social Media Marketing
From Bulletin Boards to AI: A Brief History
The roots of social media marketing can be traced back to the 1990s, with the rise of internet bulletin board systems and platforms like Six Degrees.
As technology advanced, so did the platforms, with the launch of blogging sites, then social networks like MySpace, and eventually Facebook and Twitter.
Over the years, social media marketing has grown in complexity, with the emergence of data analytics, targeted advertising, and AI-driven algorithms to surface content and ads to users.
The Current State of Social Media Marketing
Today, social media marketing is a dynamic and ever-changing field. Platforms like Instagram and TikTok are currently dominating the landscape, with a strong emphasis on video content.
Influencer marketing has also risen in popularity, as consumers increasingly value authenticity and peer recommendations.
What originally started as a way to connect with friends and acquaintances has now transformed into multiple platforms that enable online community building, e-commerce, news and more.
What does the future hold for social media marketing?
The future of social media marketing looks promising and exciting. The rise in ephemeral content, like Instagram Stories and Snapchat, is set to continue, along with an increased emphasis on personalised, consumer-centric content. The use of artificial intelligence for analytics, customer service, and content creation is also likely to increase.
With platforms like the Metaverse and ChatGPT arriving on the scene, the landscape of social media looks set for lots of exciting change in the near and long term future.
In today's digital age, the importance of leveraging social media platforms for marketing cannot be overstated. Each platform boasts its own unique features and demographics, making it essential to tailor your social media marketing strategy to the platform you are using.
The Major Social Media Platforms for Marketing
01
Facebook
With over 2.8 billion monthly active users, Facebook remains a powerful tool for reaching a wide audience. It's ideal for sharing a variety of types of content, from photos and videos to long-form blog posts.
02
Instagram
Known for its emphasis on visually appealing content, Instagram is the perfect platform for brands with a strong visual aspect. It's also an excellent tool for influencer marketing.
03
Twitter
The place for real-time updates and conversations, Twitter can help businesses tap into current trends, engage with customers directly, and share short, timely content.
04
YouTube
A hub for video content, YouTube provides businesses an opportunity to showcase product tutorials, behind-the-scenes looks, interviews, and more. Its wide user base and robust search functionality make it ideal for reaching a diverse audience with engaging, visual content.
05
LinkedIn
A professional social network, LinkedIn is ideal for B2B marketing, job postings, and industry news.
06
TikTok
The newest platform in the mix, TikTok is dominated by Gen Z but is rapidly gaining popularity among other age groups. It's perfect for brands willing to experiment with creative, short-form video content.
07
Snapchat
Known for its ephemeral content (content that is only available for a limited amount of time), Snapchat is a great way to reach audiences like Gen Z and younger Millennials. Lots of brands use Snapchat to share behind-the-scenes content, limited time offers, or produce innovative experiences using features like Snapchat's Augmented Reality (AR) lens.
08
Pinterest
A platform for discovery and inspiration, Pinterest can be a powerful tool for businesses offering products related to home decor, fashion, recipes, and more.
Some platforms lend themselves to social media marketing more than others. For example, marketers have historically struggled to leverage homegrown microblogging platforms like Reddit, where users are highly reluctant to engage with branded content.
Whatever social media mix you choose for your brand, make sure the platforms make sense for your business in terms of content, purposes, and target audience.
How to Develop a Successful Social Media Marketing Strategy
For global brands in the digital marketing space, creating a robust social media marketing strategy is not just important – it's essential. An effective strategy not only provides a roadmap for your marketing activities but also ensures all your efforts are aligned with your overall business objectives.
Without a well-planned strategy, your social media marketing initiatives may lack focus and direction, leading to less than optimal outcomes. This strategic blueprint helps bridge the gap between your current social media performance and your core goals.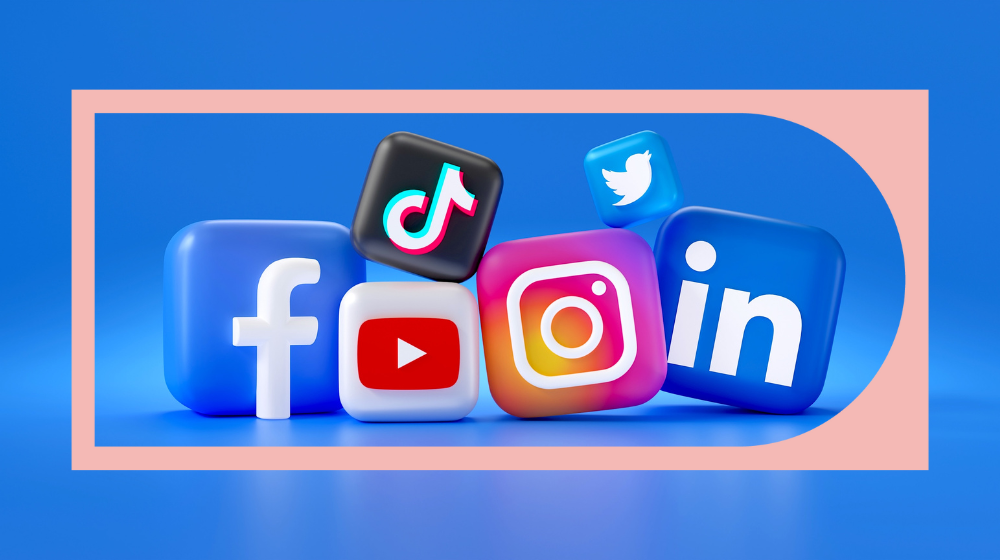 Set Clear Objectives
Before diving into the world of social media, it's crucial to define what you hope to achieve. Your objectives should be specific, measurable, achievable, relevant, and time-bound (SMART).
Are you aiming to increase brand visibility across the globe? Are you looking to drive more traffic to your website or generate more leads? Or perhaps your focus is on improving customer engagement and nurturing relationships?
Establishing clear objectives early on will set the tone for your strategy and provide a benchmark against which you can measure your success.
Identify Your Target Audience
Having a clear understanding of your target audience is the foundation of any successful social media strategy.
Who are your ideal customers? What are their demographics, interests, and behaviours? Which social media platforms do they frequent? What types of content do they engage with most?
Understanding these aspects will allow you to create and share content that resonates with your audience and encourages engagement.
Choose Your Platforms
Not every platform will align with your business goals or appeal to your target audience. Therefore, selecting the right social media platforms is a crucial step. You might want to conduct a social media audit to see where your brand currently stands.
Examine where your audience spends their time and which platforms align best with your product or service. Remember, it's not about being present on every platform, but rather choosing the ones that will help you connect best with your audience and achieve your goals.
Plan Your Content
Content is king in the realm of social media marketing, and its reign shows no signs of ending. Creating a content calendar is a great way to ensure you consistently post high-quality, engaging content that aligns with your brand's voice and appeals to your audience.
Your content calendar should outline what you will post, when you will post it, and on which platform. Aim to create a mix of content types – from informative blog posts and how-to videos to interactive polls – to keep your audience engaged and interested in your brand.
Tips and Best Practices for Social Media Marketing Strategies
Achieving social media success requires more than just setting up a profile and posting content. Here are some tips to help you optimise your strategy
Consistency
Consistency is key on social media. Maintaining a regular posting schedule helps keep your brand top-of-mind for your audience and signals to social media algorithms that your content is valuable, improving its visibility.
Engage
Social media is all about building relationships. Make it a point to respond to comments, answer questions, and interact with your audience. This not only encourages engagement but also fosters a sense of community around your brand.
Diversify Your Content
While it's important to maintain a consistent brand voice, varying the types of content you post can keep your audience interested and engaged. Options include leveraging ephemeral content (Instagram Stories, Snapchat), vertical video (TikTok and YouTube Shorts). But you can—and should—vary the type of content you share across these formats. Examples include behind-the-scenes (BTS) footage from events or throughout your business, and hopping on popular social media trends.
Test and Measure
Whether you're operating a solely organic social strategy or leveraging paid options, take the time to experiment and understand what works best for your brand. Some initial items to consider testing are posting frequency, content types and formats, hashtag usage, posting times and copy length. Metrics like engagement rates and click-through rates will provide insights into what performs best for your brand.
Review and Adjust
Your social media marketing strategy should not be set in stone. Regularly review your performance against your objectives and adjust your strategy as needed. Social media is constantly evolving, and your strategy should too.
Measuring Success in Social Media Marketing
Just as important as implementing your social media marketing strategy is measuring its success. Tracking and analysing performance allows you to refine your strategy.
KPIs and Metrics to Consider
Key performance indicators (KPIs) you might consider include:
Engagement; This includes likes, shares, comments, and the overall interaction with your social media posts.
Reach; The number of unique users who have seen your post.
Traffic; The number of visitors directed to your website from your social media accounts.
Conversions; The number of users who took a desired action after interacting with your post, such as making a purchase or filling out a form.
The Digital Connections Score
Each platform has its own reporting methods and varying levels of accessible data, making it difficult to gauge success consistently across different platforms. That's why, here at Little Dot Studios, we developed our own proprietary methodology for measuring social media success.
The Digital Connections Score is designed to assess and benchmark the factors that contribute to meaningful audience engagement and sustained growth on social media platforms. Acting as a social health-check for brands, the score offers a comprehensive view of what drives successful audience engagement and facilitates the achievement of measurable business objectives.
The score is derived from a combination of metrics that collectively assess multiple aspects of a brand's social media strategy. By utilising this score, you can gain valuable insights into the effectiveness of your social media efforts and identify areas for improvement. Ultimately, integrating the Digital Connections Score into a social media strategy enables brands to enhance their engagement with audiences, drive sustained growth, and achieve measurable business outcomes.
Want to know more about the Digital Connections Score? We're here to help!
Tools for Measurement
There are numerous tools available to help you measure your social media success. Google Analytics is excellent for tracking website traffic, while platform-specific analytics (like Facebook Insights or Twitter Analytics) provide data on engagement and reach. Tools like Locowise, Sprout Social, and Hootsuite offer comprehensive analytics across multiple social platforms.
Real-life Case Studies of Successful Social Media Marketing
Amazon Prime Sport
Amazon Prime Video's 'How Hard Can It Be?' series on YouTube was created alongside some of the UK's best-known influencers as we tasked them with trying to recreate some of the Premier League's most iconic goals.
The three-part series was the perfect way to engage Amazon Prime Video's existing viewers and also reach new audiences through an entertainment-first concept featuring the likes of Chunkz, Kyle Walker, Ben Foster and Kieran Brown.
?autoplay=0&rel=0" frameborder="0" allowfullscreen allow="accelerometer; autoplay; clipboard-write; encrypted-media; gyroscope; picture-in-picture">
Sage Foundation: Overheated
Overheated: A film for a critically overheating planet, maximised its reach through a strategic YouTube approach. Overheated Live, an event held in the O2 arena to support the documentary, featured keynote speakers like Billie Eilish who shared their insights on positive environmental change.
Overheated implemented a robust YouTube strategy before, during, and after the event to effectively convey the documentary's story through the curation and optimization of engaging video edits.
?autoplay=0&rel=0" frameborder="0" allowfullscreen allow="accelerometer; autoplay; clipboard-write; encrypted-media; gyroscope; picture-in-picture">
Farfetch
Luxury online fashion and beauty retailer, Farfetch, relaunched their YouTube channel with video content that focuses on the latest trends, products, and people in the fashion and beauty sectors.
Through this content, Farfetch experienced a 72% growth in YouTube subscribers after relaunching their YouTube channel with these campaigns. Video content for the campaigns curated for Instagram generated 3.4 million views, and 3.1 million views on Reels.
?autoplay=0&rel=0" frameborder="0" allowfullscreen allow="accelerometer; autoplay; clipboard-write; encrypted-media; gyroscope; picture-in-picture">
These case studies are all examples from our work here at Little Dot Studios. Like what you see? Get in touch with us to chat about improving your social media performance!
The Future of Social Media Marketing
Predictions for the Future
Augmented Reality (AR) and Virtual Reality (VR): As technology advances, a rise in AR and VR in social media marketing is highly likely. Brands could use this technology to offer virtual tours, product demos, or immersive experiences.
Live Streaming: With its ability to offer real-time engagement, live streaming is expected to continue growing. Brands can leverage this feature to host Q&As, thought leadership content, product launches, or behind-the-scenes looks.
E-commerce Integration: With features like Instagram's "Shop Now" and Pinterest's "Buyable Pins," social commerce is set to become more seamless than ever.
Preparations for the Future
As social media continues to evolve, businesses must stay informed about the latest trends, adapt their strategies accordingly, and be willing to explore new opportunities. Staying flexible, monitoring your metrics, and being ready to evolve are key to future social media marketing success.
At Little Dot Studios, our in-house expertise on everything from content production to data-driven insights ensures your social media channels shine. We've worked with some of the world's biggest brands, sports teams and networks to produce and distribute social media content that connects brands with audiences and drives results.
Talk with us today to learn more about our social media services!